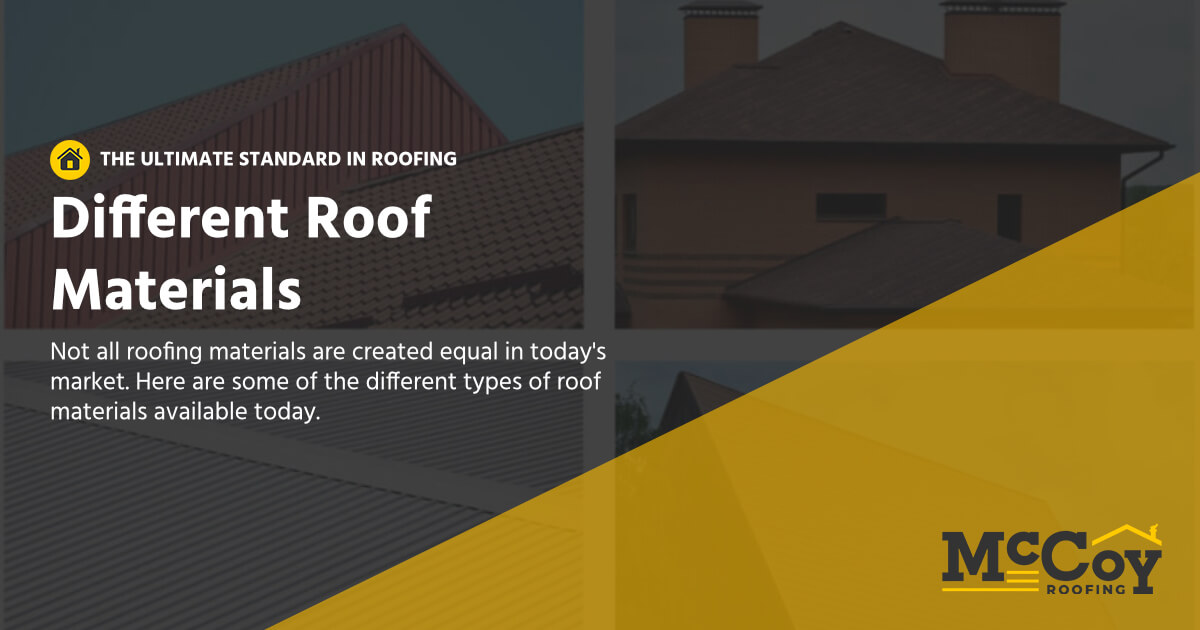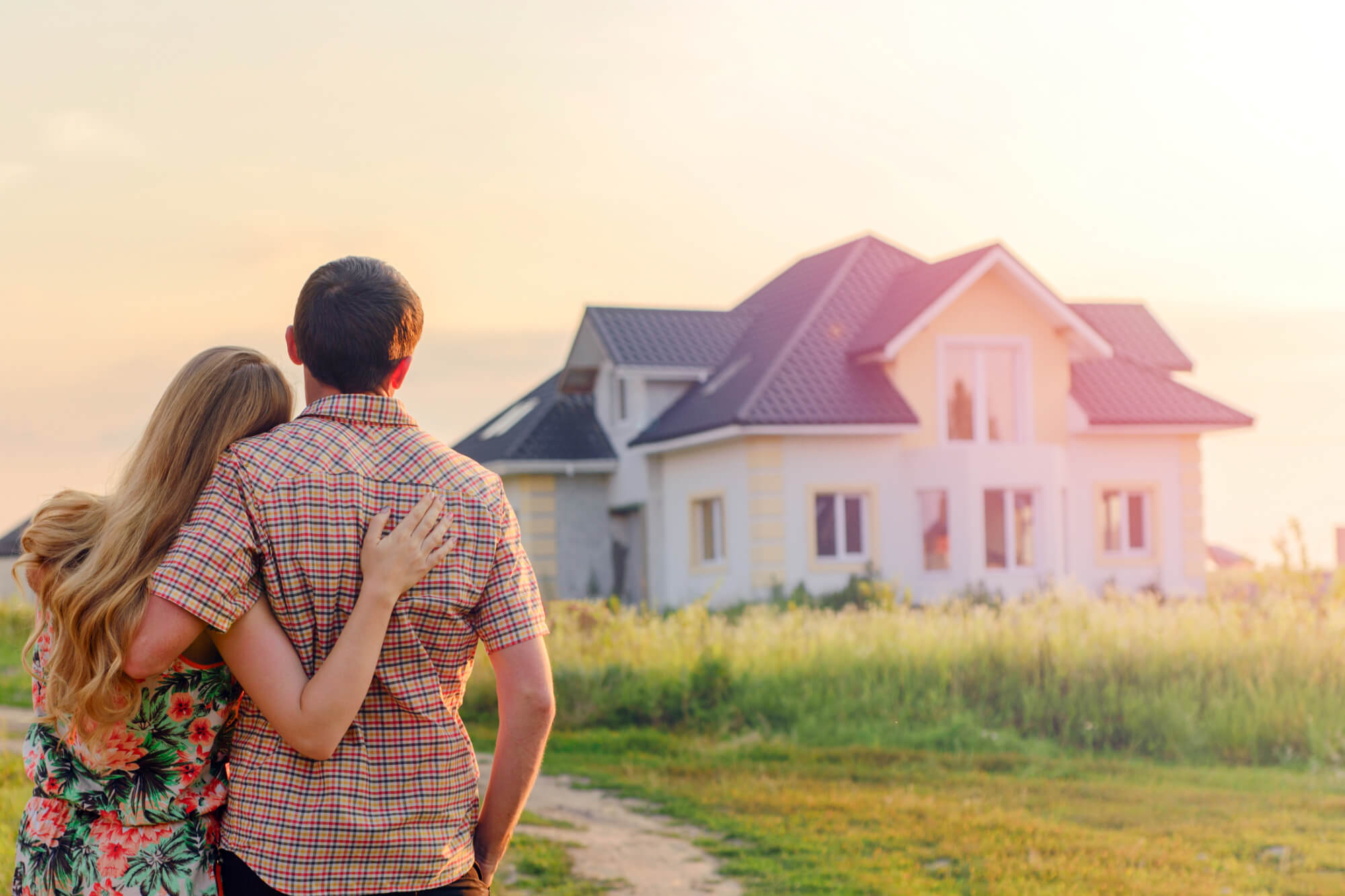 What Are the Different Types of Roof Materials Available Today?
Not all roofing materials are created equal in today's market. Here are some of the different types of roof materials available today.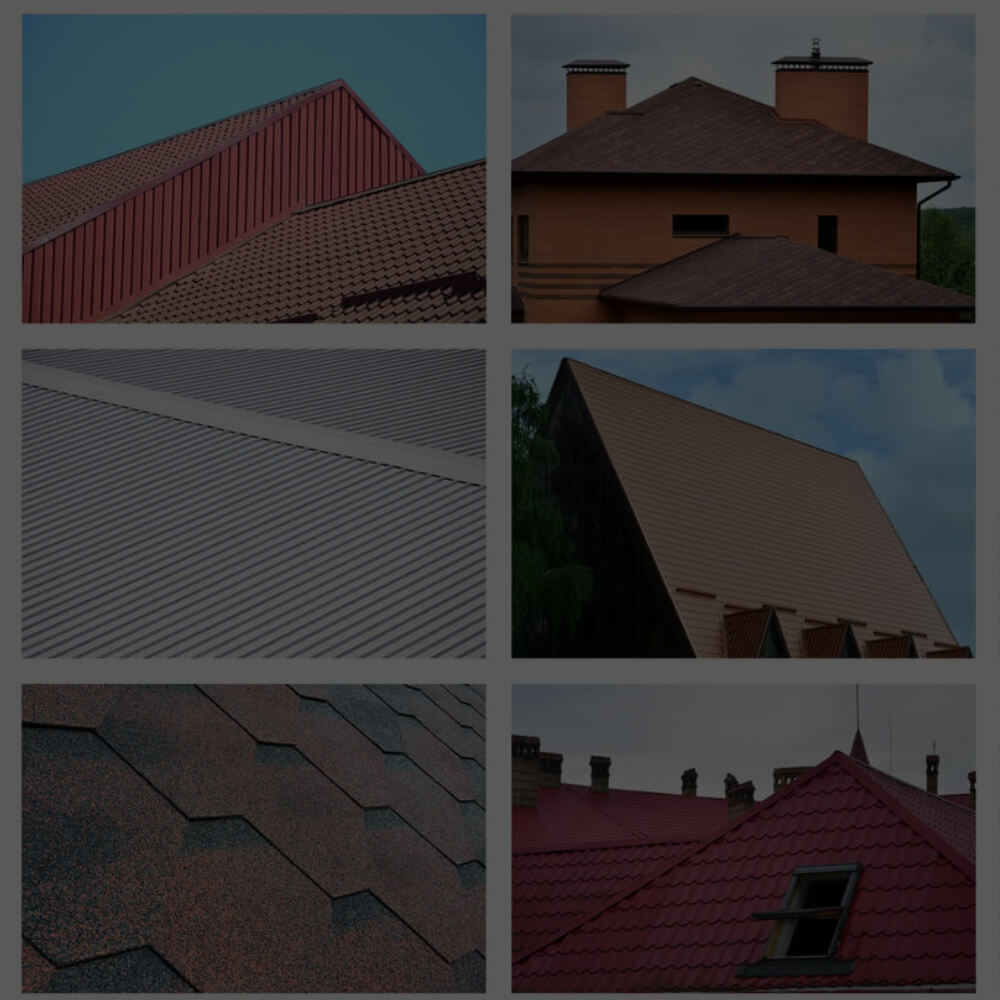 A newly installed roof can last anywhere from 25 to 50 years or more, depending on the type of roof material you choose.
However, there are so many materials to choose from, it can be hard to find the best type of roofing material for your upcoming project.
Do you want to learn more about the best types of roofing materials to choose from? Keep reading this article to learn more about the most common types of roofing materials and their pros and cons.
Types of Roof Materials
Asphalt Shingles
One of the most common roof types for homeowners is asphalt shingles. One reason these are so popular is that it is one of the most affordable options for replacing your roof. Asphalt shingles are created in layers. First, it has a base mat layer, often made from fiberglass for durability.
Then, they have a layer of waterproof asphalt to add to the strength of the shingles. Finally, asphalt shingles have ceramic granules on top. These granules protect your shingles from harsh UV rays and extend the life of your roof.
Another great benefit of asphalt shingles is that they come in many color options and styles, and they are affordable. This means that no matter what, you can get the roofing style you want that fits your budget.
Flat Roof Systems
Most often, flat roofs are found on commercial buildings and warehouses, so aesthetics are not the primary focus.
Most often, flat roofs are made from rubber membranes, including TPO. These are easy to install and easy to maintain, but it is also easier for this material to get punctured.
Another flat roof system is known as rolled roofing. It is a single layer that you can roll out and torch to heat the adhesive and bond to the roof. These rolled roof materials have asphalt and minerals impregnated into the material which makes it a convenient and durable option for flat roofs.
Metal Roofs
The most common type of metal roof is a standing seam metal roof. In this style of roof, the metal roofing panels meet together at raised seams. Because metal is so durable, this is one of the longest-lasting roofing materials on the market.
Plus, metal is recyclable, which makes it an environmentally-friendly option when your roof eventually wears out.
Because the metal is so durable and flame resistant, metal roofs are a great option for homeowners in an area with a high risk of wildfires or for areas with harsh weather.
Wood Shingles or Wood Shakes
Wood shingles, often called wood shakes, are an environmentally friendly option for your roof. They are made from wood, and, like cedar, are a classically beautiful option for homeowners.
However, wood shakes may not be the best option for homeowners in areas with harsh weather, as the wood can lose its color, rot, and even crack over time. It is also important to understand that wood shingles may not come with a manufacturer's warranty, as they are made from natural resources.
Make sure you talk to your roofing contractor before choosing this roofing material to make sure it is a good option for your home and the climate in your area.
Tile Roofs
Tiles roofs are most often made from terracotta clay. This roofing material has been used for thousands of years and can fit with any architectural style. Because these tiles are created in a kiln, they are water-proof, fire-resistant, and weather-resistant.
Because these tiles remain cooler than other roofing materials, it is a great option for homes in hotter climates.
However, you need to find a roofing contractor that is experienced in clay tile installation. This is because the tiles are heavy and breakable, which makes them dangerous to install.
Composite or Synthetic Shingles
Composite shingles, also known as synthetic shingles, are one of the newest roofing materials on the market. They are made out of recycled materials, including plastic and rubber, which make them an environmentally-friendly roofing solution.
One common type of synthetic shingle is known as DaVinci shingles. They are designed to look like cedar shakes or even slate roofs, but at a much lower price point. If you are looking for a high-end roof that is budget-friendly, composite shingles are a great option.
Slate Roof
Finally, slate shingles are one of the most beautiful options for roofing materials. Slate is a type of stone that can come in thin sheets, making it a good option for roofing. Because this type of stone is so durable, many slate roofs last over a century.
However, because this material needs to be mined, it can be very hard to find and quite expensive to install. Plus, you would have to find a roofing contractor that is qualified to install slate roofing.
If you choose this roofing material for your new roof, you will find that it is durable and aesthetically pleasing.
Learn More About the Types of Roof Materials
When you are getting a new roof, it is vital that you do plenty of research to make sure you make the right decision. By learning more about the different types of roofing materials, you can find the best option for your budget, style preferences, and more.
If you are looking for reliable roofing contractors, McCoy Roofing can help! We're a roofing company in Omaha, Nebraska, and specialize in asphalt shingles, tile roofing, and more.
Contact us at 402-616-7304 to learn about our roofing services and to get a free estimate for your roof.