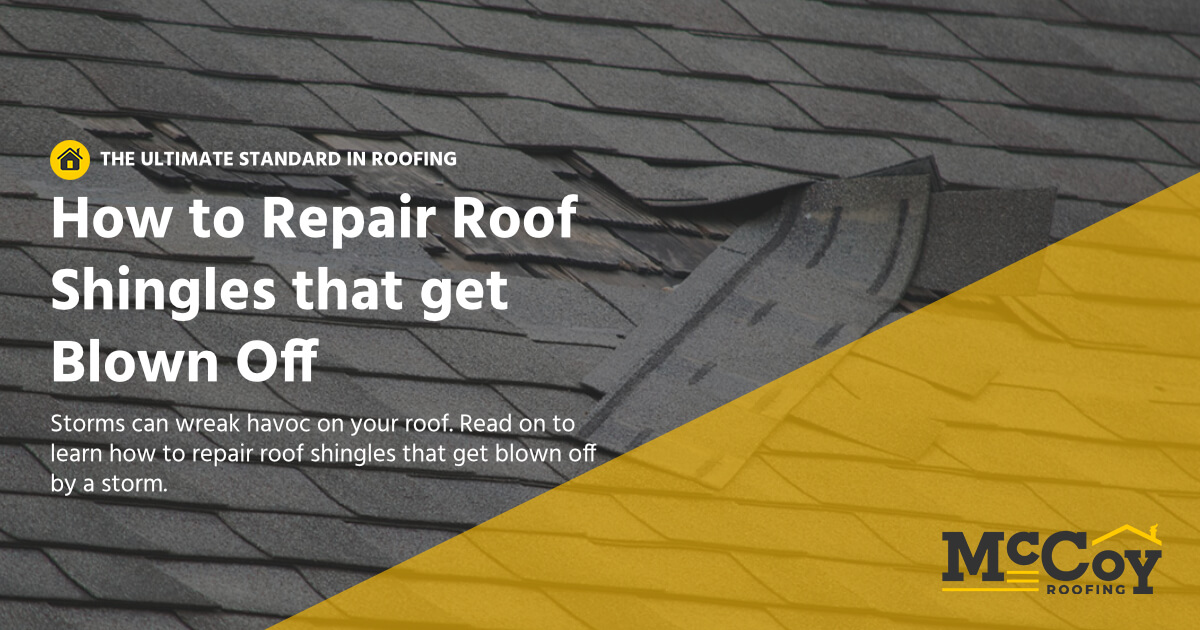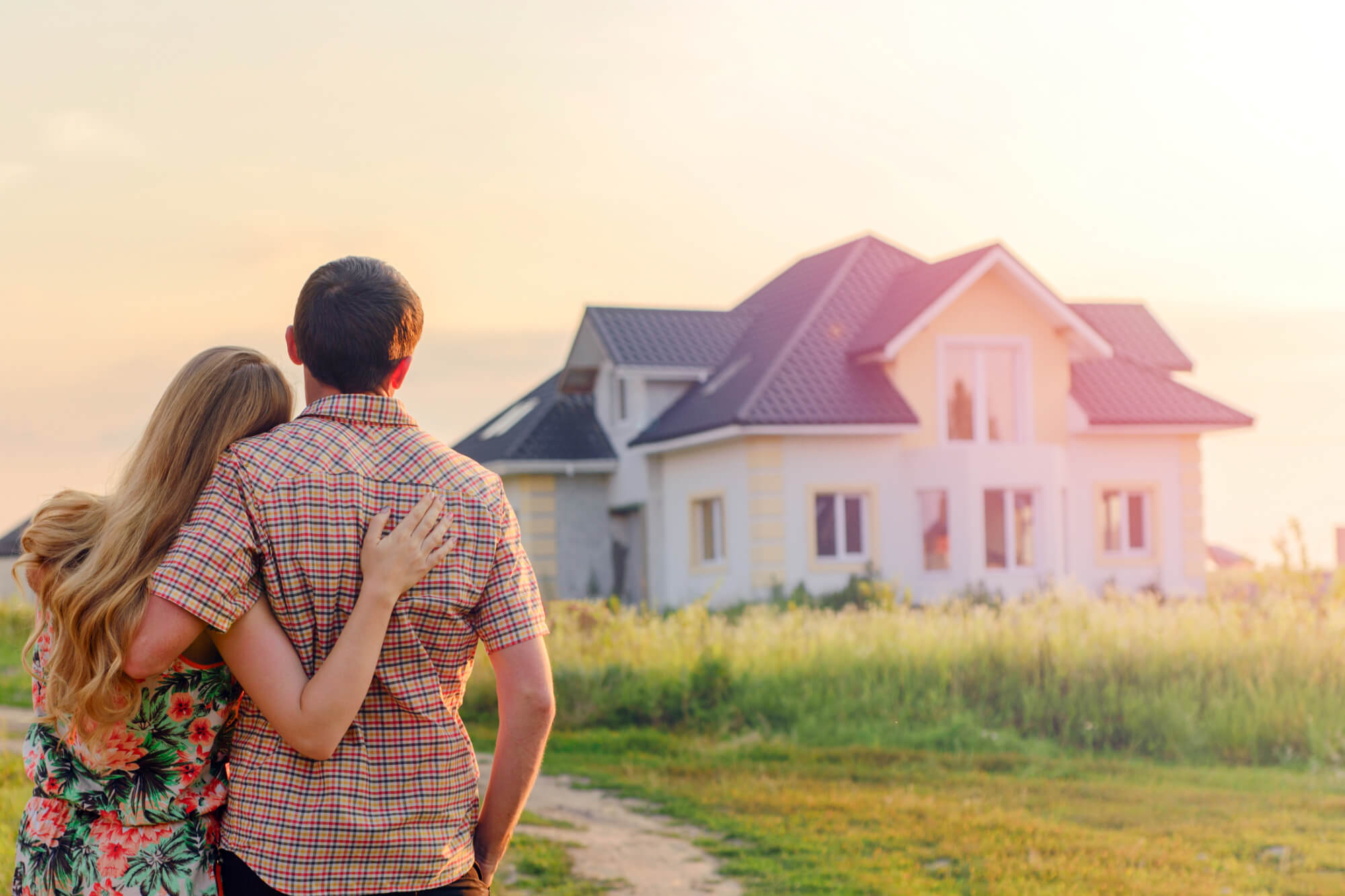 How to Repair Roof Shingles That Get Blown off by a Storm
Storms can wreak havoc on your roof. Read on to learn how to repair roof shingles that get blown off by a storm.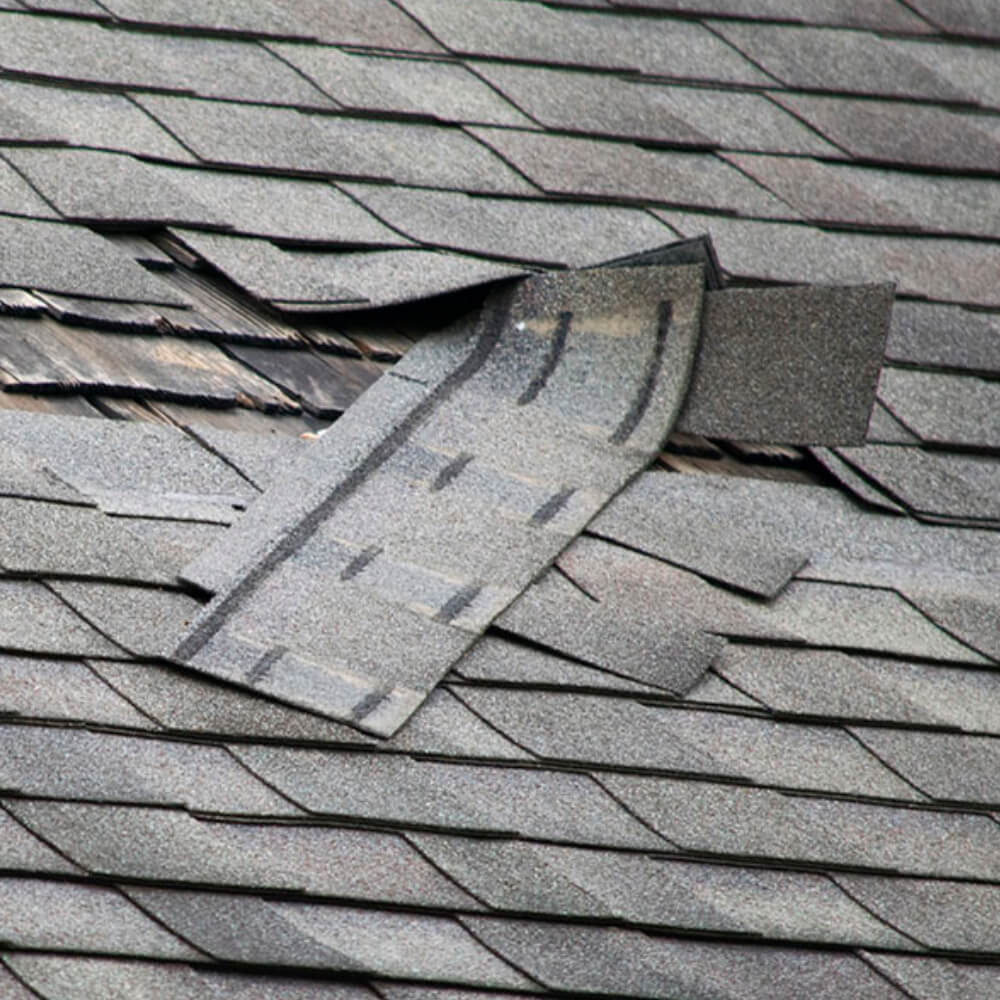 The average price for asphalt shingles per square foot is close to $400. When high winds and hail hit Nebraska and Iowa, asphalt shingles are typically right in the midst of all the action.
You might be wondering how to repair these damaged roof shingles yourself.
It doesn't look that hard, right?
While the cost for professional installation is always higher than doing it yourself, a professional team can help ensure that your roof is secure when the next storm hits.
Reasons Shingles Get Blown off Roofs
There are a few common reasons your shingles might blow off during a heavy storm. The most likely cause is that your shingles and roofing material have weakened over time.
Asphalt shingle roofs last about 20 years on average. If you have slate, copper, or tile roofing then you can expect to add on another 30 years.
If you live in an area that is prone to severe weather such as hurricanes, heavy snowstorms, tornados, and high winds then your roof might wear out years sooner than projected. When this happens, broken shingles are one of the first things to go.
However, there are a few other scenarios that could cause your shingles to be blown off. These include things like improper installation or insufficient curing time.
When you place adhesive strips on the roof, they can require weeks for proper curing. If harsh weather hits your roof during this time, it can cause the adhesive to fail. Homeowner's and roof insurance is important as they can help cover the cost of any damage to your roof from hail or high winds.
Securing Your Roof Shingles
Roof shingles are held in place by three different methods: nails, staples, or adhesive strips. Most experts will err on the side of caution and opt for nails or adhesive strips. While staples are a common tool that has been around for decades, they don't tend to hold up as well in the long run.
Nails work the best in tough weather, but you will likely need to adjust the length of your nail if you are placing a new shingle on top of the damaged one. If they aren't fastened well, you will notice that many of your shingles are loose or have broken off.
Overdriven or off-centered nails create integrity issues that won't hold up under harsh weather. A professional roofer can ensure that your shingles are properly installed with the right type and length of nails.
Adhesive strips are often used in conjunction with nails, and they help hold the shingle in place before the nails are driven in. In most scenarios, if the nails are placed directly into the adhesive, they will lose their integrity.
How to Repair Roof Shingles That Get Blown off by a Storm
Before you get started on a Google search for 'how to repair roof shingles,' you should find out where the roof damage is located. Normally, more than one shingle comes off during a storm.
This is called a series of shingles and requires removal of the shingles or placing new ones over top of the damaged ones. To repair roof shingles, you will need a pry bar, hammer, ladder, knife, and matching shingles.
If some of the shingles remain on the roof, but are broken, you can pry off the nails and remove the damaged shingle. For any damaged shingles, slide your knife under the shingle to help break the adhesive. Next, use the pry bar to pull it off.
Make sure you remove all the old nails before placing the new shingle as to not damage the material. Shingles overlap each other which means you will slide the new one under the tab of the one above it. This is sometimes difficult to do without removing the nails of the other shingle as well.
Additionally, fill any unused holes with roofing cement so that you don't get further roof damage from water seeping in. You can apply adhesive or roofing cement to help hold it in place before hammering in the new nails.
Roof Shingle Repair Company
There are many challenges you can encounter when replacing a series of shingles or even just a single one. For example, sometimes the part of the roof the blown-off shingles are on is near a steep slope. This poses a serious safety risk when you are climbing on the roof.
There are also many steps to this process that can create integrity issues for your new roof shingles such as:
Improper nailing
Missing roof cement
Poor securement
Ill-timed installation
Installing roof shingles works best when it is mildly warm outside. If you go up there when it is too cold, your shingles will be too challenging to work with. Going when it is too hot almost makes it unbearable standing on the roof.
The weather in Nebraska and Iowa is always unpredictable and choosing a professional roofing repair service will ensure the job gets done right.
Call On the Roof Repair Experts
Working on roof repairs yourself might seem like a good idea. However, calling on the experts can save you time, money, and a world of headaches down the road.
Contact us today at 402-616-7304 for a roofing inspection and let our skilled team help repair your roof.