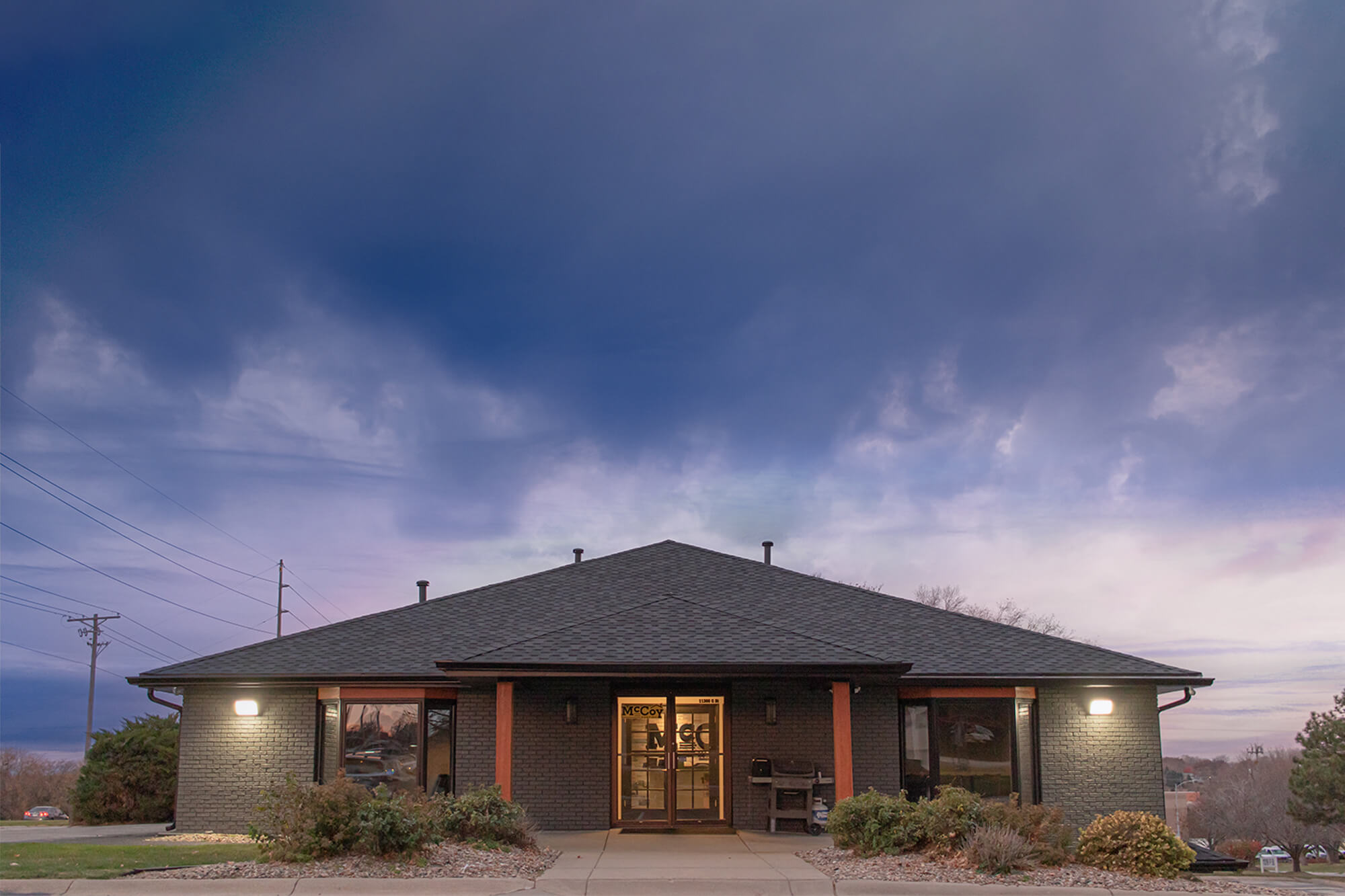 Contact McCoy Roofing for more information.
A customer care team member at McCoy Roofing is available to help schedule a free inspection and to answer any inquiries regarding products, services, or job site related questions. Complete the contact form, and a team member will reach out to you within 24 hours. 
If you require immediate assistance, don't hesitate to get in touch with our corporate office at 402-616-7304.
Office Hours:
Monday – Friday: 8am to 5:30pm, CST
customercare@mccoyroofing.com
Contact the McCoy Roofing Team

McCoy Roofing RESIDENTIAL ROOFING CLAIMS
Do you have a warranty claim?
To submit a warranty claim, please submit a residential claim by completing our online form. If you need to submit a multi-family commercial claim, please complete the online form. Once we receive the form a team member will contact you to review the details and schedule an inspection.

CENTRALLY LOCATED IN THE MIDWEST FOR BETTER SERVICE
The McCoy Roofing Corporate Headquarters
Our Executive Office is located in Omaha, Nebraska at:

11308 Q Street
Omaha, NE 68137

Office Hours:
Monday – Friday: 8am – 5:30pm, CST

What communities does McCoy Roofing serve?
We have locations in six cities to protect your family from weather elements.
We serve communities in Nebraska, Iowa, South Dakota, Kansas, Missouri, and Florida. See a full list of our locations here.

Request information and assets from our marketing team
Do you have a media inquiry?
Please contact our corporate office at 402-616-7304 or marketing@mccoyroofing.com.