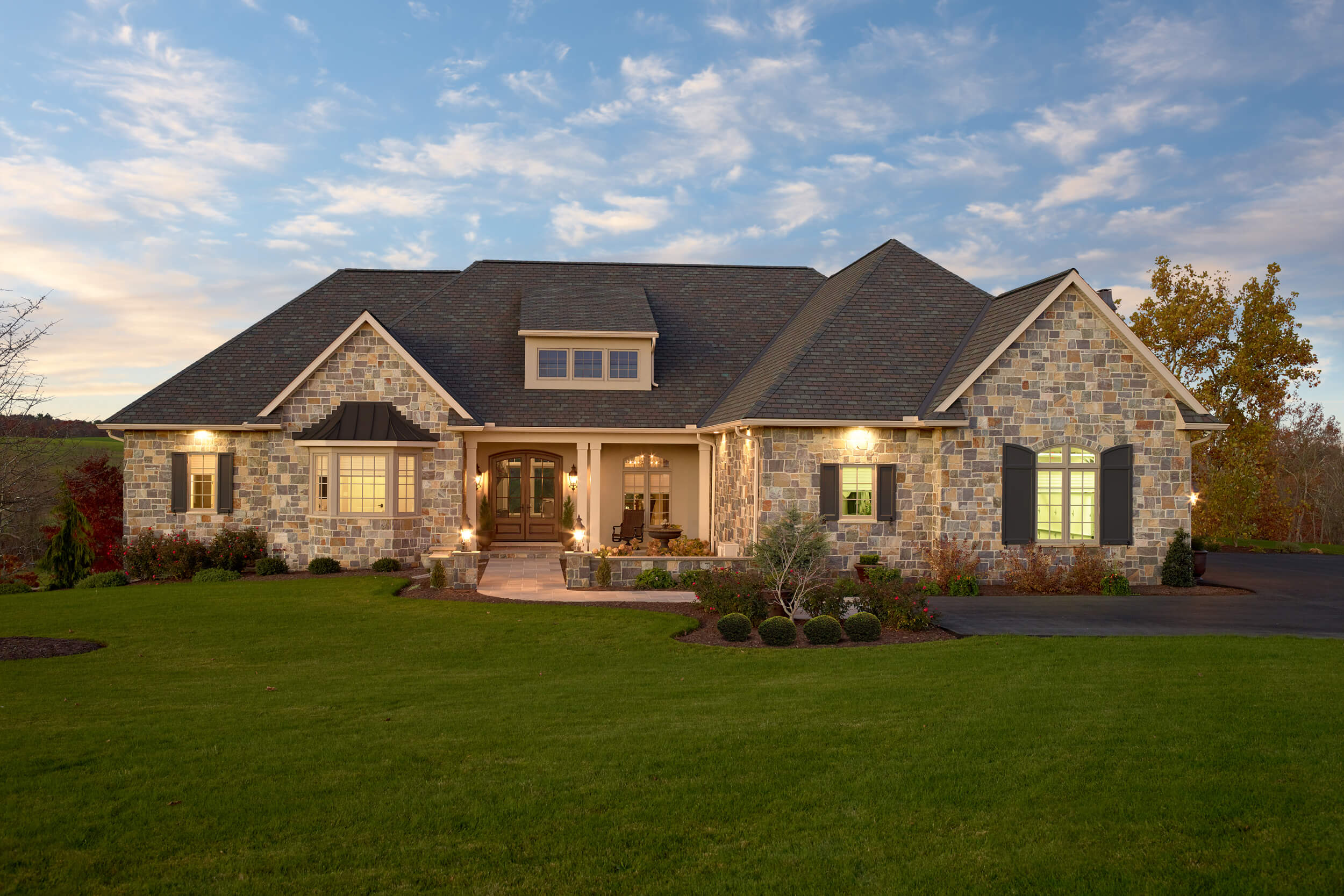 Protect your home and whats inside with a new residential roof replacement.
The McCoy Roofing team of knowledgable project managers are here to assist you with your residential roof replacement and roof repair needs. Whether you were impacted from a storm causing damage to your shingles or you just need a new roof replacement, we will guide you through the process from filing the insurance claim to the roof restoration process.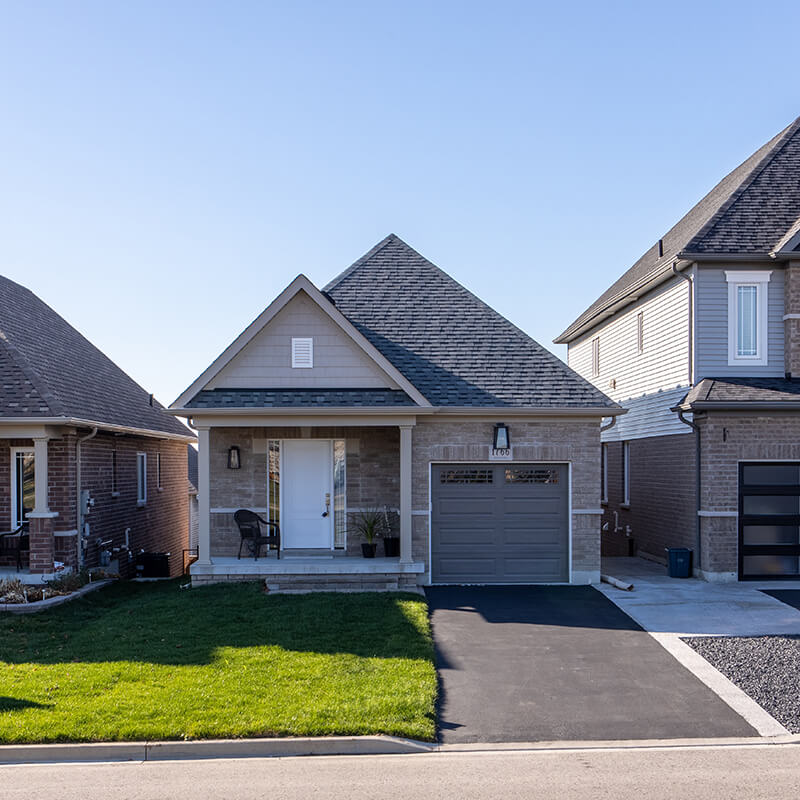 The best residential roof replacement and repair services.
Be confident with your roof replacement by choosing McCoy Roofing.
If this is your first residential roof replacement, or it's been many years, you've come to the right place. Here are three of the biggest decisions you'll need to make to help you to be happy with your new roof.
Hire a Qualified Roofer
McCoy Roofing is your best option for a local, certified residential roof replacement contractor, who is trustworthy, insured, state licensed, and are in good standing with our local Better Business Bureau. See our article on how to choose the right roofing contractor.
Understand Your Roofing
There is a lot that goes into your roof, from materials to labor. Our team is here to help you to better understand what goes into a residential roof replacement project including materials, costs, and payment options. Here's a guide for steps to follow for a roof replacement.
Design Your Roof
Talk to our knowledgeable project managers to learn about shingle durability and technology and find your favorite color and style for your home. They can also inform you of current roofing trends that may help you make decisions.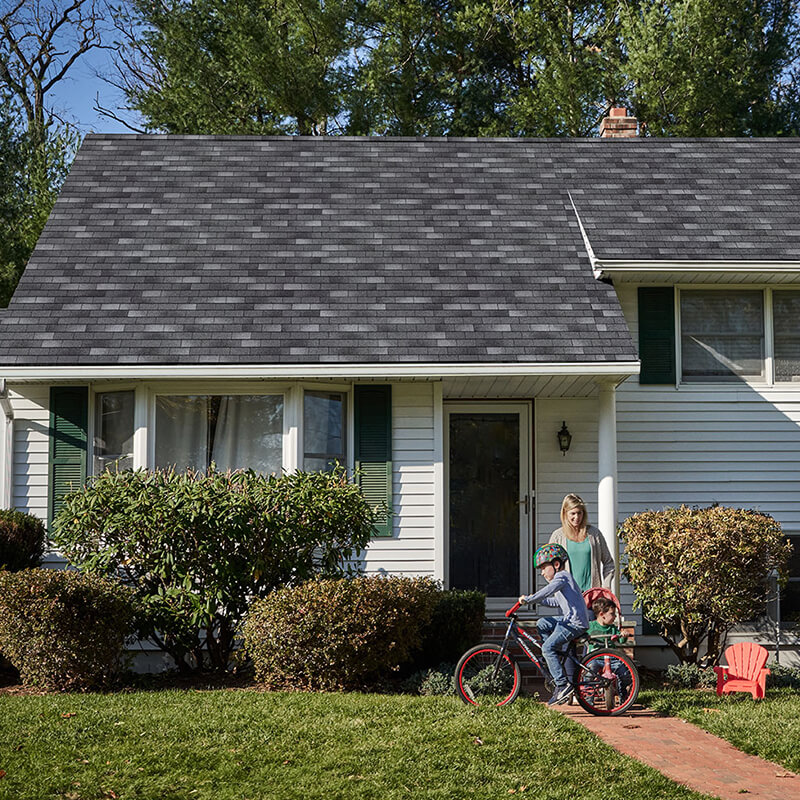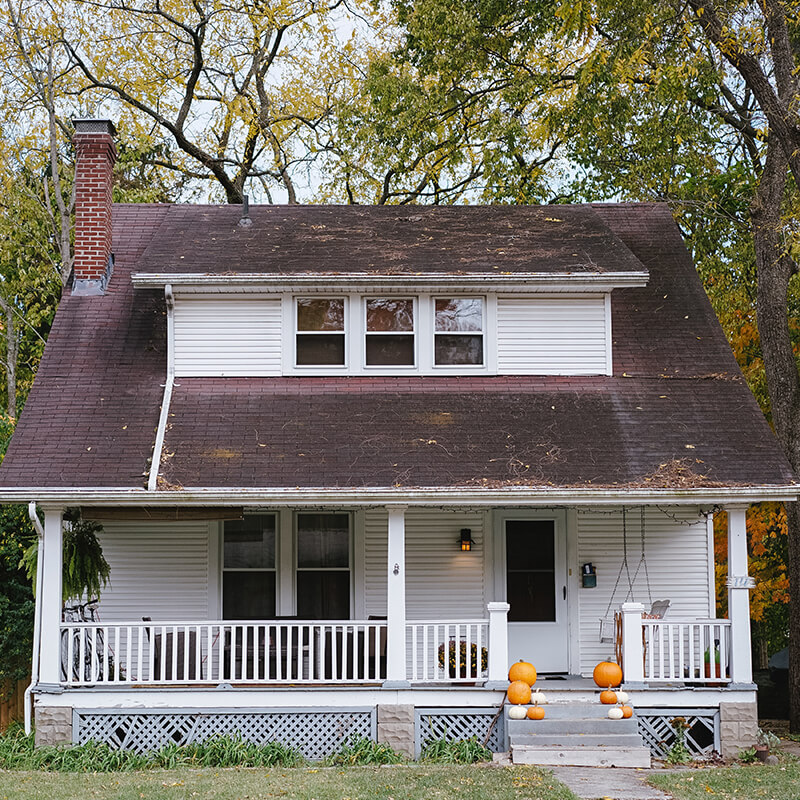 Simple Solutions
Do I need a roof repair or replacement?
When it comes to determining whether your roof needs repair or replacement, there are a few key factors to consider:
Age of your roof
Condition of your roof
Signs of damage or wear
It's always a good idea to consult with a professional residential roof replacement contractor when assessing your roof's condition. We can provide a thorough inspection, identify any issues and give you a clear understanding of the best course of action for your specific situation.
If your roof isn't very old or you spot minor damage, you may be able to fix it yourself. However, it may be time for a new roof if you spot more extensive damage. Performing a regular roof inspection is key for these situations, so you know what's going on up there.
Do you need help knowing what roof damage looks like or how to inspect a roof? Read our "How to know you need a new roof" guide. If you would like one of our qualified project managers to inspect your roof, complete our request form for a free roof inspection.
What are the steps to follow for a new residential roof replacementf?
Getting a new roof is an easy process if you have a good starting point. Follow these steps to ensure you know what to expect and have the best experience getting your new roof by McCoy Roofing.

Before
Discuss future home improvement plans with McCoy Roofing to avoid issues during your roofing project. Remember to ask all questions during our pre-project visit with one of our qualified residential roof replacement project managers. Select shingles wisely and keep budget and financing options in mind. Lastly, inform your neighbors of the installation date as a considerate gesture.

During
It is important to protect your home during the roofing installation process. We offer seven tips to remember. Clear your yard, move cars, and remove valuable items. Secure shelves and remove mirrors in top-floor rooms. Please plan to be away as it can be loud. Protect your pets' safety and protect your landscaping and flower beds.

After
Complete your new roofing process with us by walking the perimeter of your home, checking for debris, and inspecting the roof from the ground. We use a magnetic sweeper to pick up loose nails. Ask us about this process and any additional clean-up needed. Remember to get essential documents in writing, including the manufacturer's warranty.
Find the perfect plan for your home.
Choose the best residential roof replacement option for your home:
Good
Timberline HDZ Shingles
Seal-A-Ridge Ridge Cap
Silver Pledge Warranty

10-year Workmanship Coverage
50-year coverage on replacement materials, installation labor, cost to tear off, and disposal
Both coverages are non-prorated
Better
HDZ ArmorShield II Class 1R
Seal-A-Ridge Ridge Cap
Silver Pledge Warranty

10-year Workmanship Coverage
50-year coverage on replacement materials, installation labor, cost to tear off, and disposal
Both coverages are non-prorated
Best
Grand Sequoia ArmorShield Shingles
TimberTex High Profile Ridge Cap
Tiger Paw Felt
Golden Pledge Warranty

25-year Workmanship Coverage
50-year coverage on replacement materials, installation labor, cost to tear off, and disposal
Both coverages are non-prorated