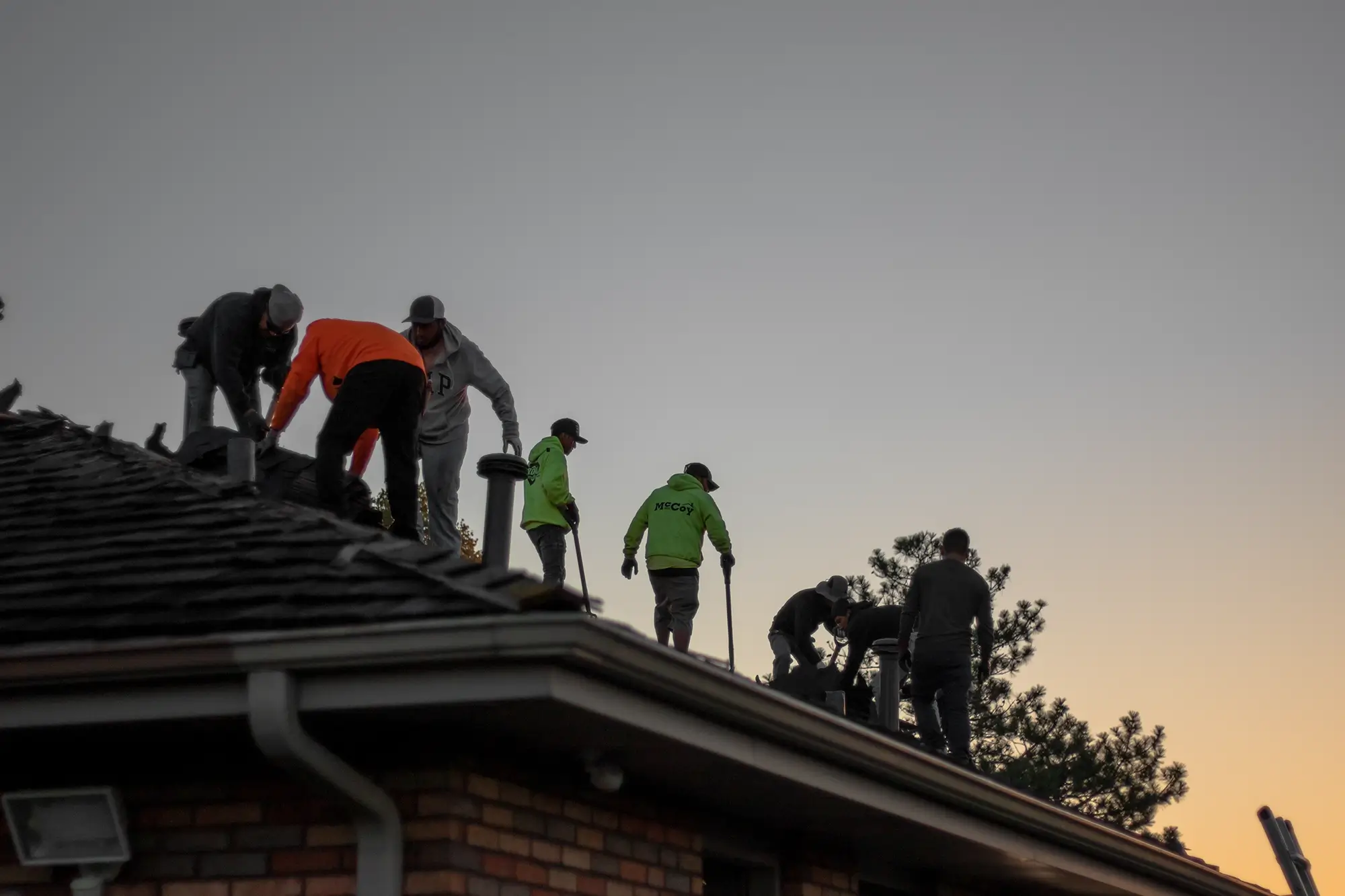 Steps to follow for a new roof replacement.
A new roof replacement is a significant investment and can be overwhelming for homeowners. Whether it's a result of age, storm damage, or wear and tear, the process of getting a new roof can be stressful.
In this guide, we'll provide you with the necessary steps to ensure a seamless process, from preparing for the installation to the final inspection. By following these steps, you'll have peace of mind knowing that your new roof is in good hands.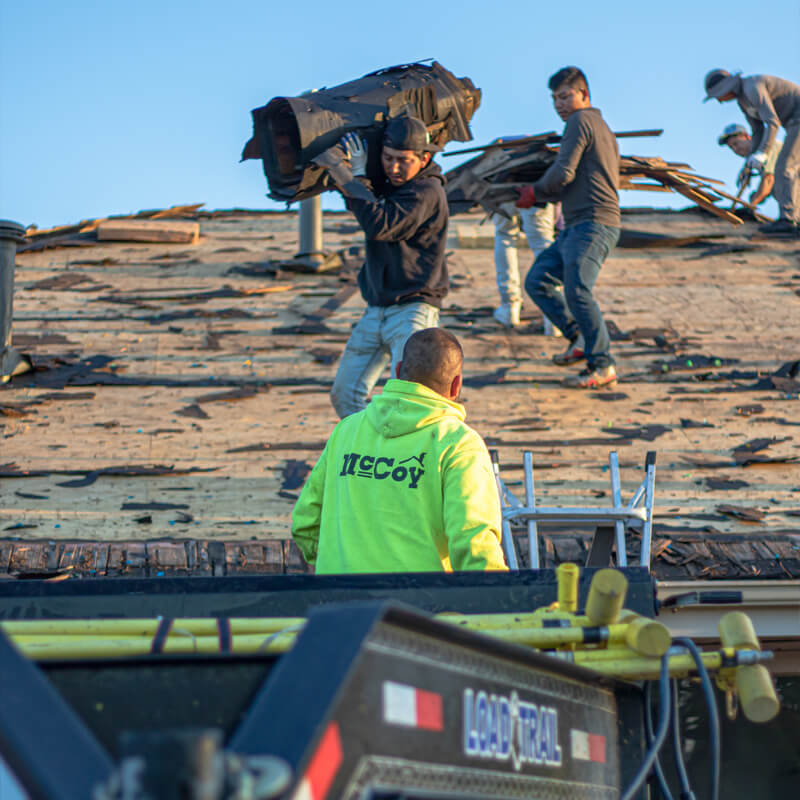 Before
Making a plan for your roof replacement.
Contact McCoy Roofing, an experienced, reputable, and established contractor in your community.
Discuss new roof replacement options with McCoy Roofing, as they may impact the roof.
Have a pre-project visit from us and ask any questions to gain a complete understanding of the new roof replacement process..
Consider your area's style, durability, cost, and climate when selecting roofing shingles.
Obtain multiple quotes and ask questions to understand the costs involved fully.
Determine your budget and financing options for the average cost to tear off and replace roofs.
Courtesy to your neighbors by informing them of the scheduled installation date for your new roof.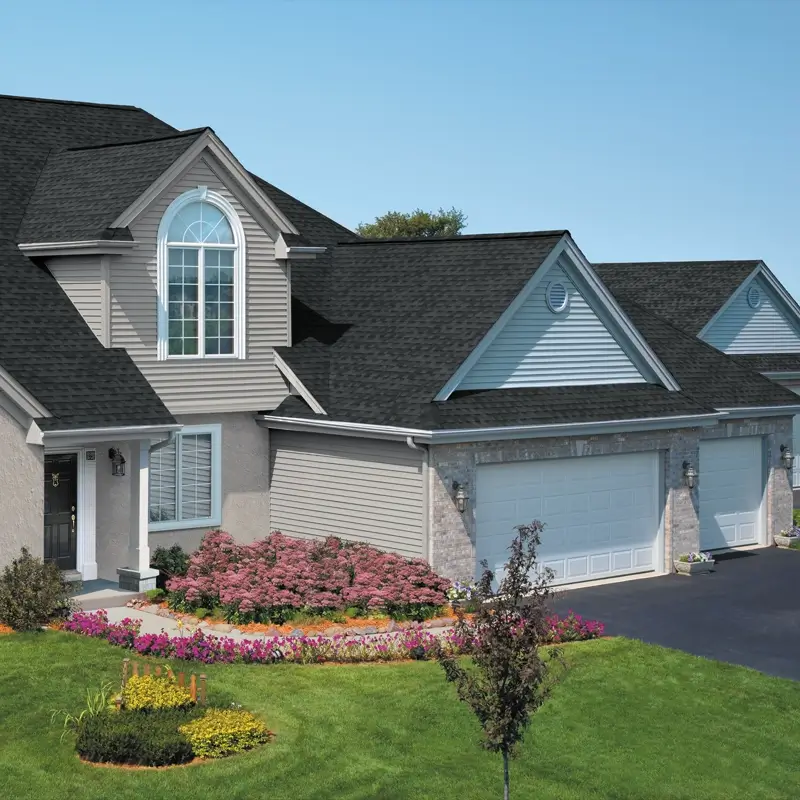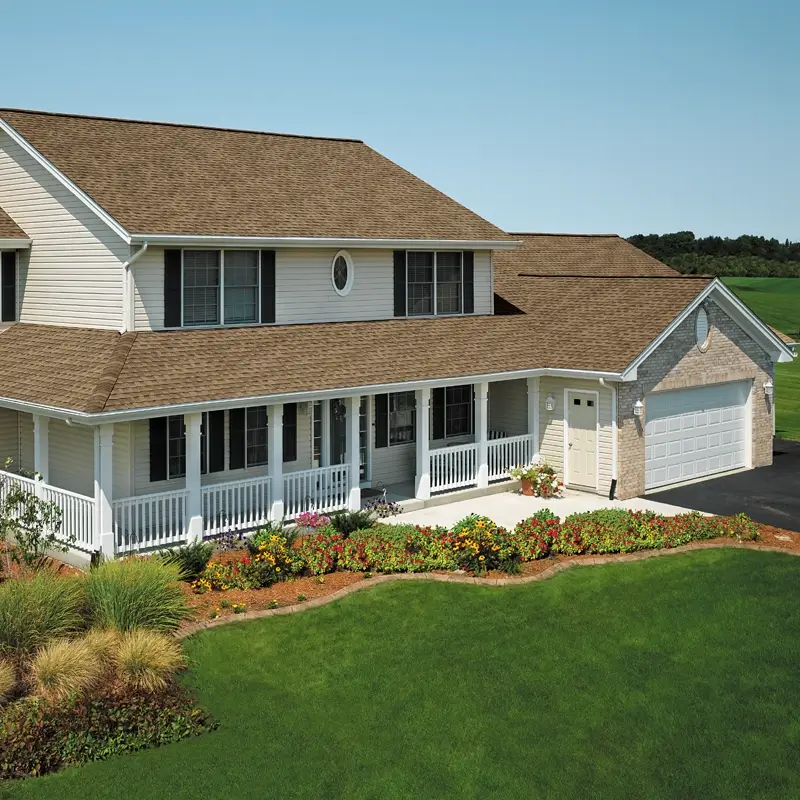 During
Protect your home with these 7 new roof replacement tips.
Clear patio furniture, grills, and toys from the yard and sidewalks to protect them from debris.
Move cars out of the driveway and encourage visitors to park on the street.
Remove valuable property or heirlooms from the attic, or consider tarping them if they are too big.
Secure shelves and remove mirrors and hanging frames from top-floor rooms.
Consider activities away from home during roofing installation, as it can be loud.
Find an alternative place for pets to hang out during installation.
Cover landscaping and flower beds with plastic or a tarp.
After
Complete the roof replacement experience.
Request a one-on-one discussion with us to walk your home's perimeter and get a complete description of their work.
Verify that your roofer used a magnetic sweeper to pick up loose nails. If you see any, ask them to rake and re-sweep the yard.
Check landscaping, gutters, patios, and the driveway for other debris, and ask your contractor for help with cleanup.
Use binoculars from your yard to visually check your new roof and ask any questions you have.
Protect your new investment by getting important documents in writing, including a building permit, a written work contract with insurance coverage, and a copy of the manufacturer's warranty.
If you have a satellite receiver on the roof, contact the provider for an appointment to recalibrate the dish after the roof project is complete. Consider scheduling in advance due to possible wait times.