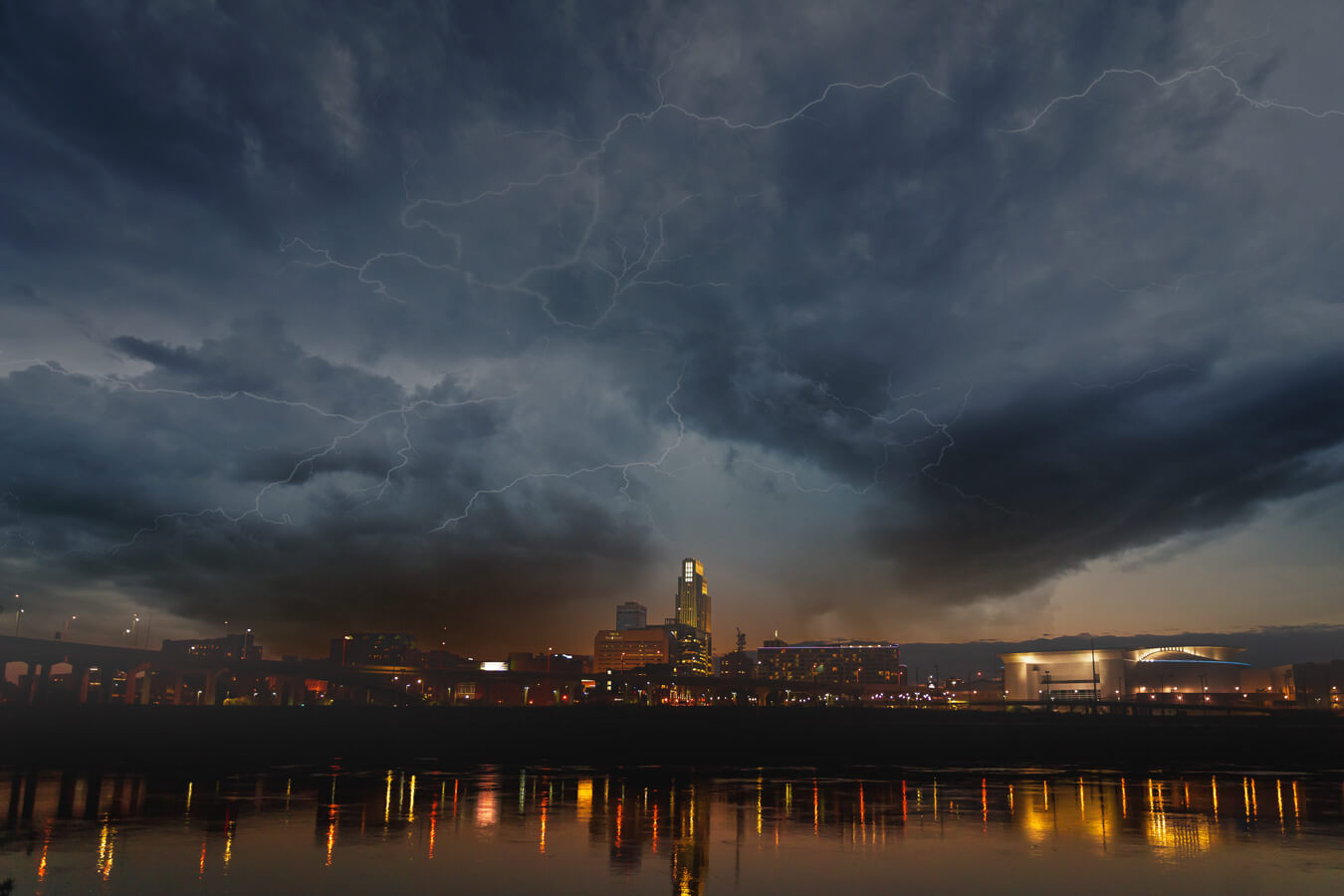 Job Opportunities For Roofers. Join Our Roofing Contractor Team!
Are you looking for a job opportunity or career where you can make a real difference with the families of our community and work with a team of dedicated roofing professionals? Well, you're in luck because that's what we do at McCoy Roofing —protecting the memories of our neighbors with high-quality, long-lasting roofs.
We're a family-owned business run by brothers-in-law and friends Lee and Landon. Our team comprises staff, direct sellers, and sub-contractors who work together to help our communities live better under our roofs.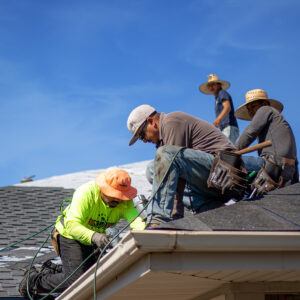 Find available job opportunities for roofers at McCoy Roofing today!
What job opportunities are available at McCoy Roofing?
Standard positions are Project Managers (direct sellers) and Sub Contractors. As a Project Manager, you'll be one of our direct sellers, working independently but with the support of our training, materials, and McCoy-branded apparel. We provide you with the tools you need to succeed. Our core values will resonate with you if you're a self-starter, motivated, friendly, and a problem-solver with strong morals and character.
If you're a sub-contractor, you'll need to provide your own insurance, equipment, and trailers and be willing and able to work in multiple environments. Our sub-contractors are hard-working individuals and teams installing quality roofs at our customers' homes.
Our busy season is from March to September. For specific job opportunities for roofers and other positions, we do offer full-time benefits. If you're excited about the opportunity to join our team and be a part of our company, don't hesitate to reach out! We'd love to hear from you and discuss how you can join our organization.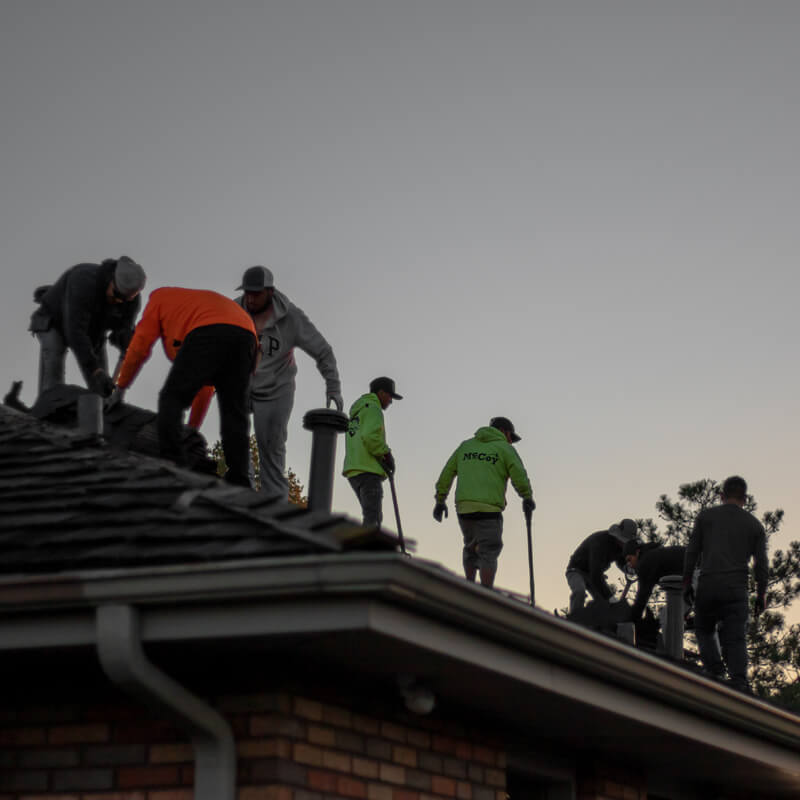 Current Job Opportunities
Sales Manager
The Sales Manager will be responsible for leading and developing a team of 20+ Independent Roofing Sales Representatives. Key responsibilities include defining and communicating objectives, selling company services, prospecting for potential customers, exceeding revenue and budget objectives, resolving customer inquiries, and creating sales material.
Ideal candidates should have previous sales experience, familiarity with CRM platforms, strong negotiation skills, and a detail-oriented approach. Leadership experience in sales and experience selling roofing to residential or commercial clients are preferred. The Sales Manager role is full-time. The position is based in Omaha, but some travel may be necessary.
See the full job description here.

Are you a hard worker, self-starter, and like being outdoors?
Discover a new career in the roofing industry at McCoy Roofing
If you would like a full description of job opportunities for roofers or discuss the position in more detail, please contact our corporate office at 402-616-7304 or apply below.