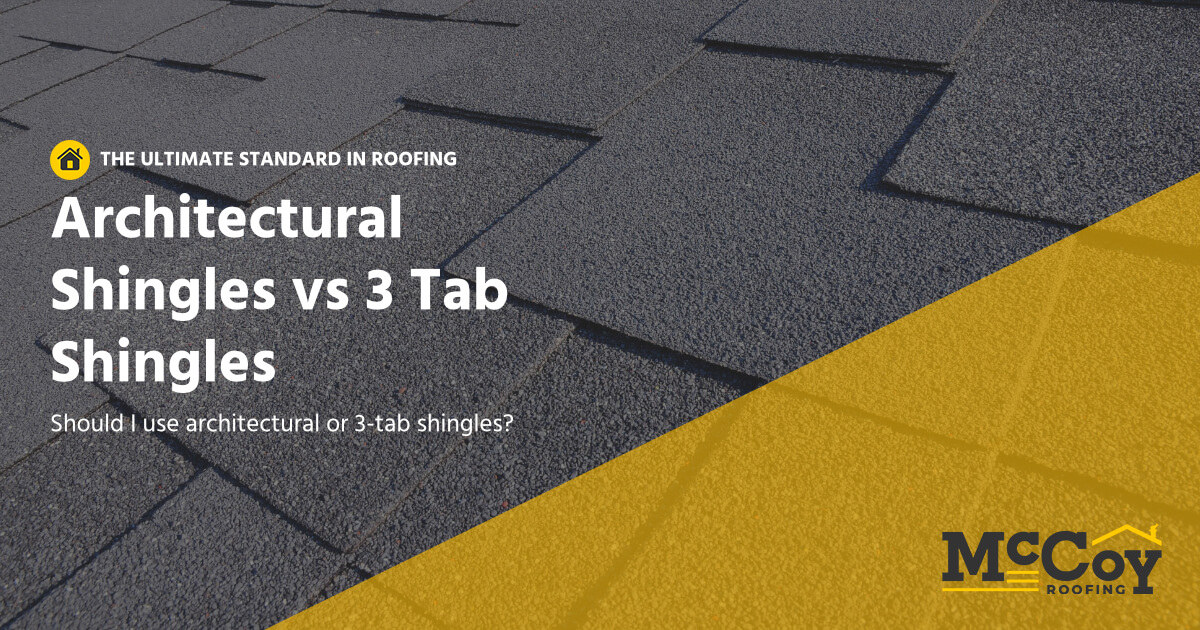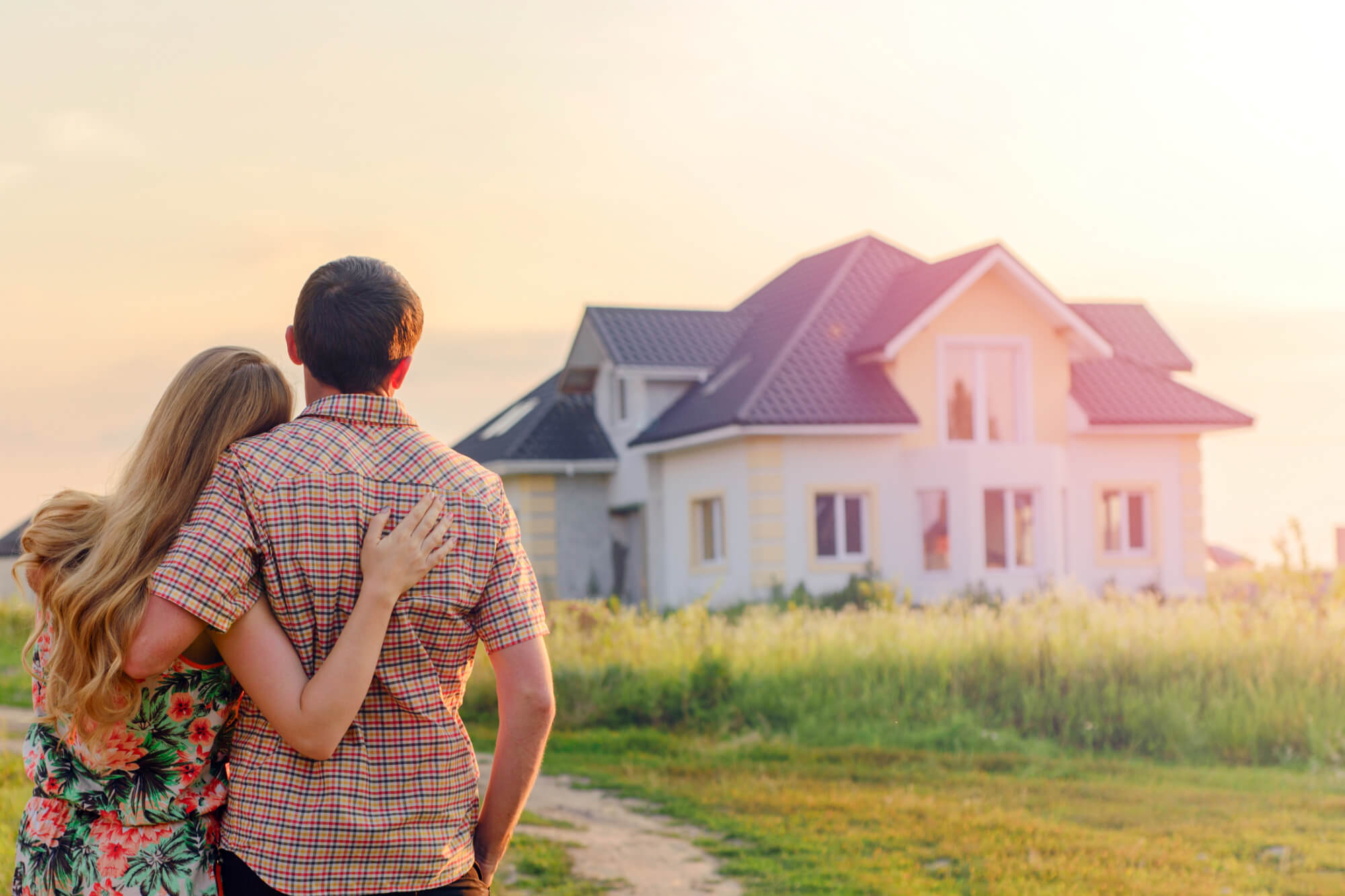 Architectural Shingles vs 3 Tab Shingles
Should I use architectural or 3-tab shingles?
When most people start looking at material to cover their roofs, they turn to asphalt shingles. But even when working with that single material, there are two distinct types of asphalt shingles to choose from.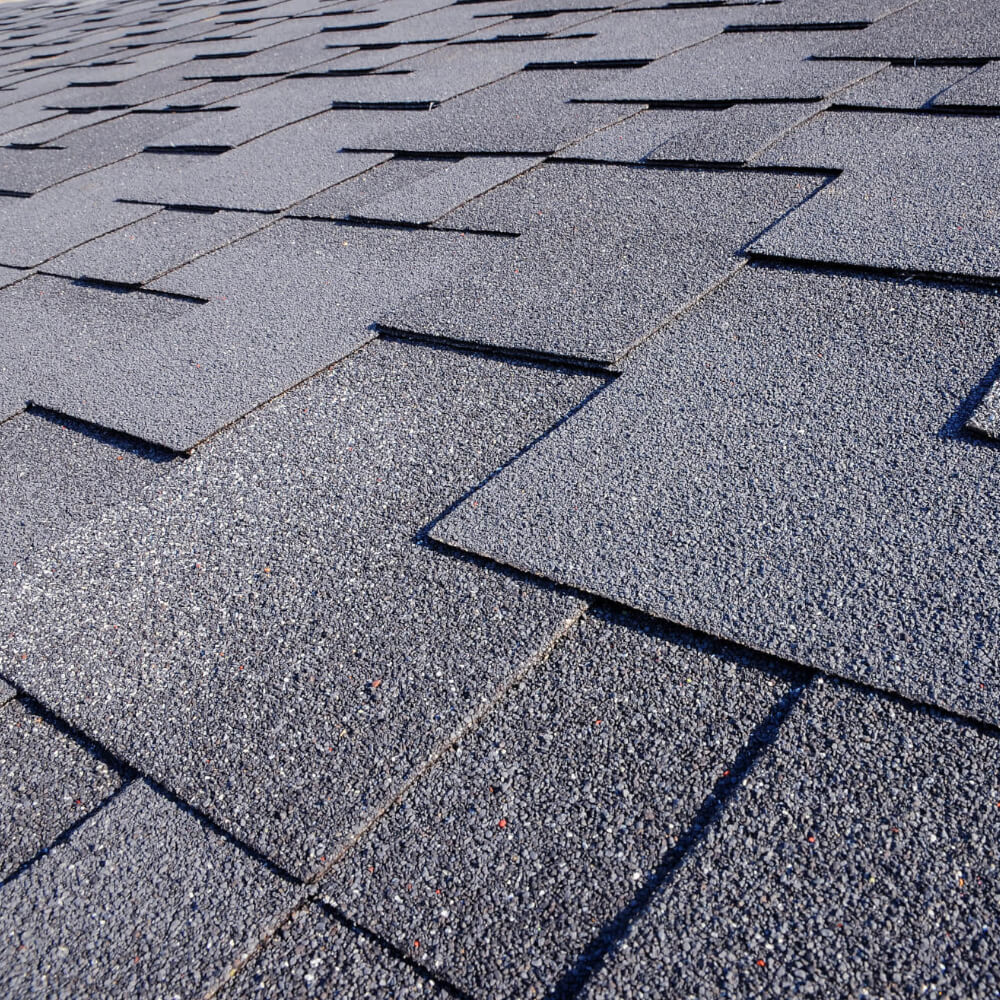 The decision between architectural and three-tab shingles is mostly a question of mostly personal aesthetics and budget. Do you like a smooth look? Rough and dimensional? Do you have the budget to spend a little extra for the look you want?
It's also important to know just what the fundamental differences between the two are.
So what are architectural and 3-tab shingles?
Architectural
These asphalt shingles have various sizes and shapes which creates an uneven, layered texture when layered on top of each other. They also have an additional layer of asphalt near their lower portion which creates the countered look. The shadows from overlapping shingles will make your roof pop and appear three-dimensional. The space between the shingles is bound with asphalt sealant which reinforces their waterproof capabilities. However, low sloping roofs may still leak with asphalt shingles.
Three-tab
As opposed to architectural, three-tab shingles only come in one size and shape. While each rectangle looks like an individual shingle, three-tabs actually come in groups of three with a space cut out on the lower edge so that the tabs fit together like a puzzle. These are some of the most well established asphalt shingles as well as some of the cheapest.
Pros and cons
As mentioned before, this is ultimately going to come down to two things: budget and aesthetic preference.
Given the variety of sizes, architectural shingles will create a textured roof where as the classic three-tab is going to be smooth. Architectural shingles are also much more durable as they're twice as thick as three-tab shingles. This helps keep them from curling, a problem thinner three-tab shingles may run into. The heftier architectural shingles can also resist winds up to twice as strong as three-tab shingles. You'll also likely get more life out of your architectural shingles as they weigh between 100 and 200 lbs more than three-tab shingles.
So if architectural shingles outscore three-tab in every category why even consider the latter shingle?
Cost.
Architectural shingles are going to cost 20 to 40 percent more than three-tab, a difference that in the long run could cost as much as $1500 depending on the size of your project.
But is cheaper better? Not always.
While you might pay less upfront, you could end up paying a lot more over time in repairs, replacements and any damage caused by the less sturdy shingles letting in wind or rain. And it might depend how long you plan on living at this home. If you're only going to be there a couple of years than you may not see a return on your investment. However, architectural shingles can also raise the value of a home, so if you are the homeowner you could potentially see some of that money back.
Get a free estimate for a quality roof repair or roof installation from McCoy Roofing. Or give us a call at 402-616-7304 and we will send an expert out to give you a thorough and honest assessment of your roof free of charge.