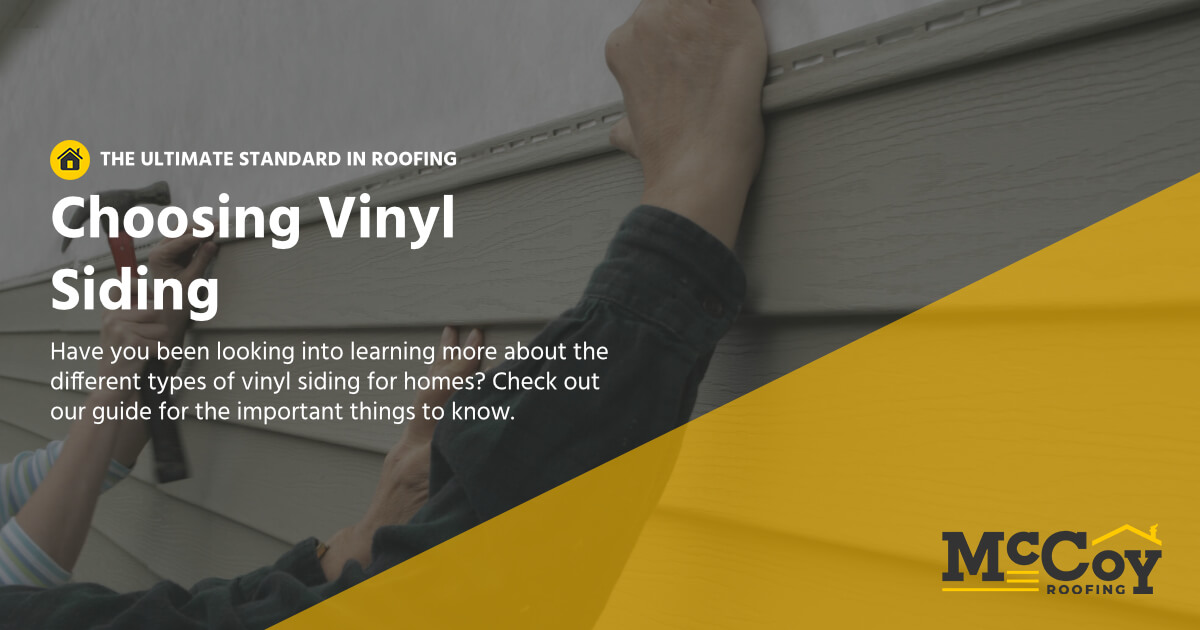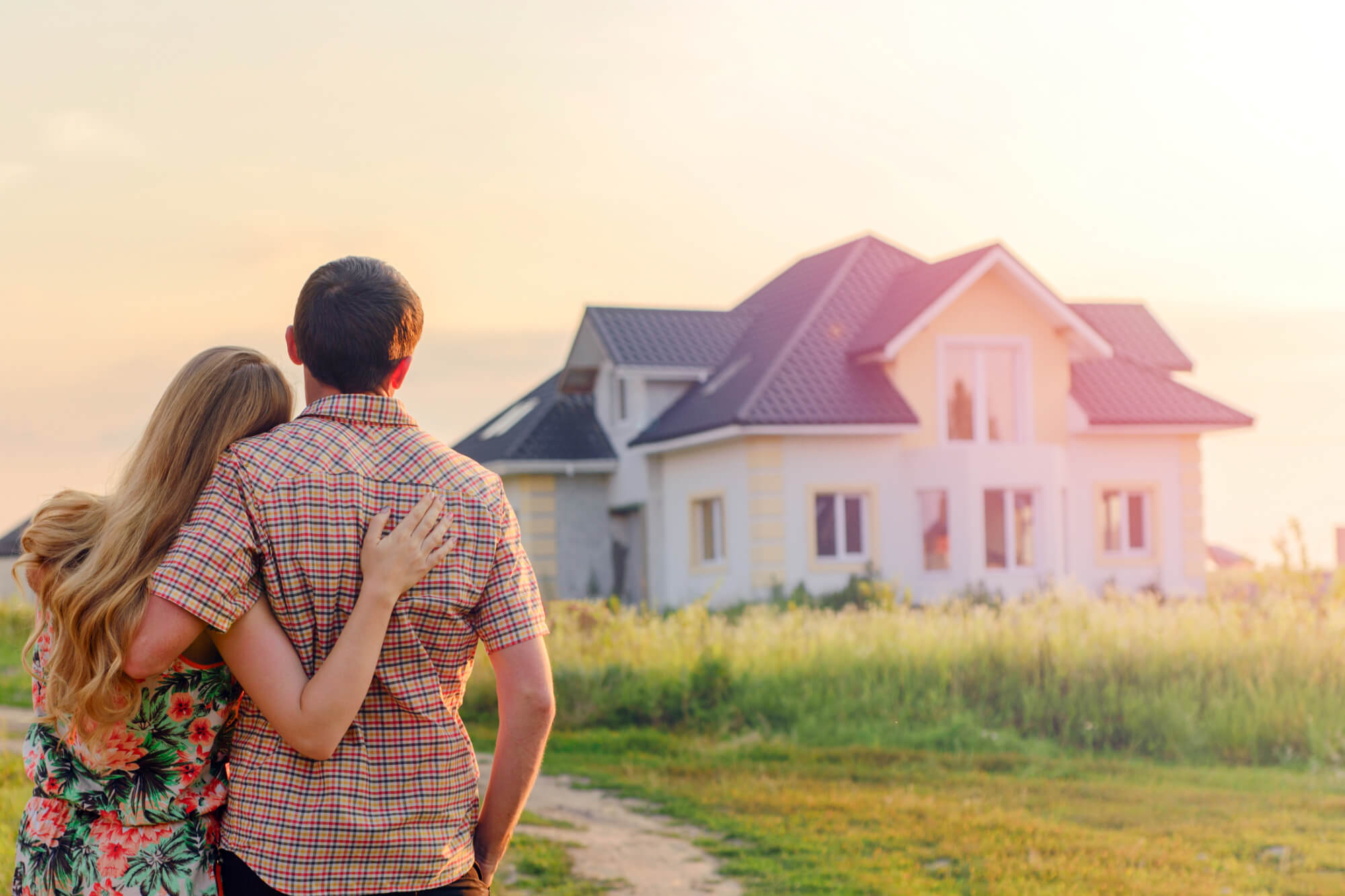 Understanding Your Options When Choosing Vinyl Siding
Have you been looking into learning more about the different types of vinyl siding for homes? Check out our guide for the important things to know.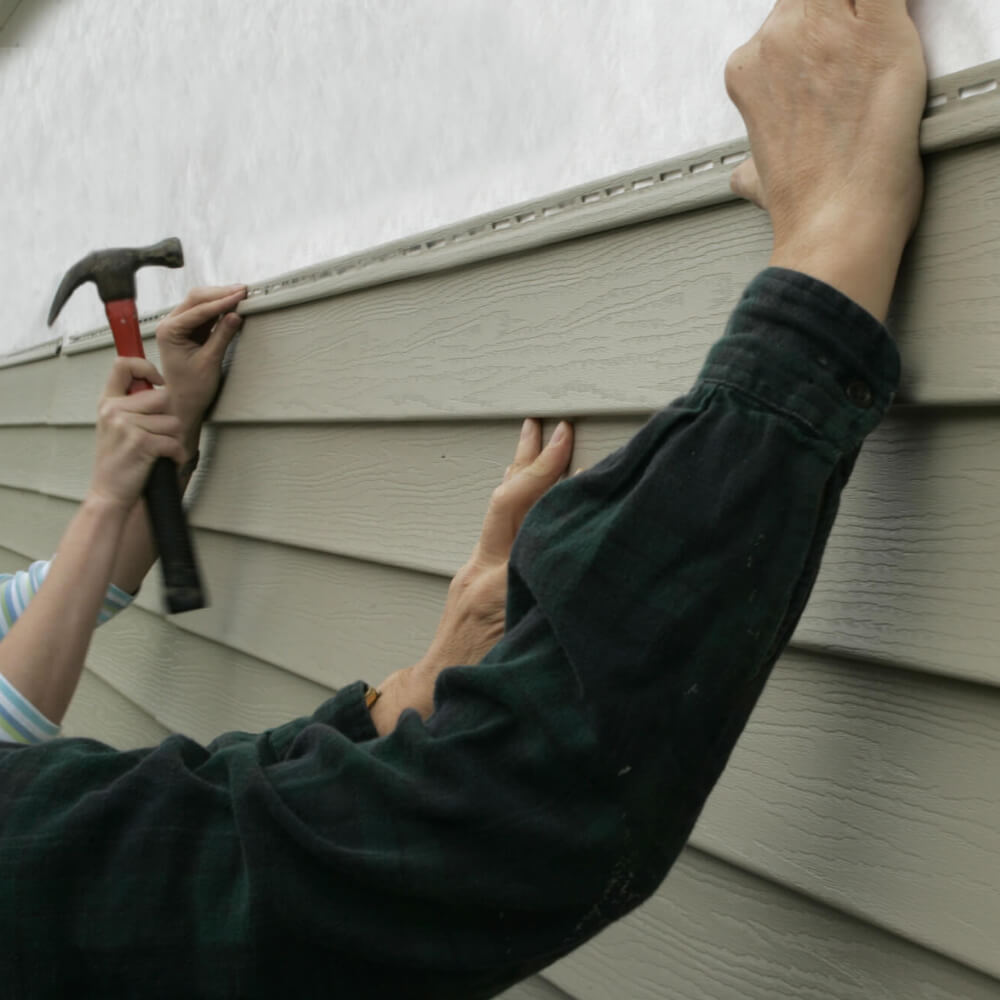 Vinyl is one of the most popular siding options that homeowners choose.
It's a popular choice for its unique look and affordability. Vinyl is capable of giving your home some charm and personality.
Depending on the type that you go with, you can create a unique exterior look without a large investment.
To achieve the look you want, it's important to know the different types of vinyl siding that you can choose from.
Looking to learn more about the types that are available? Keep reading to find out more.
Clapboard Vinyl Siding
When you think of vinyl siding, the first thing that comes to mind might be clapboard. It's one of the most common and popular types to see on a home.
It has a classic look as it isn't very detailed and a fairly simple design. The shadows aren't as distinct with clapboard as they are with other styles.
This type of vinyl siding is usually installed horizontally. This keeps the traditional look of wood boards.
Dutch Lap Vinyl Siding
Dutch lap is a variation of clapboard, but it differs in its style and detail.
It extends out from the wall and drops down to overlap part of the panel underneath it. This creates a beautiful shadow effect that makes it really stand out. When you see this type of vinyl siding from afar, you'll notice its strong resemblance to wood. It's textured and highly-detailed when viewed up close.
Smooth Lap Vinyl Siding
The last variation of clapboard is smooth lap. It keeps the same wood-like appearance but looks smooth rather than textured.
There's only one shadow line and the panels are relatively simple. If you want a timeless look, smooth lap is the best type of siding to go with.
Log Vinyl Siding
Do you love a log cabin look, but cringe at the cost of the wood? Log vinyl siding is a cost-effective alternative that can create the same effect.
From both up close and at a distance this type of siding will look like wood. It also provides some added benefits that you can't get with regular wood logs. For example, vinyl doesn't rot. Decay can be a big problem that many log homeowners face, especially in Nebraska's variable, unpredictable climate. Vinyl will need less maintenance than wood and you will still get that log cabin look.
If you're looking for vinyl siding that looks like wood, this is a great choice.
Shingle/Shake Vinyl Siding
Like the shingles on your roof, vinyl can also come in this style.With its varied options and patterns, this siding can create a unique, customized look for any home.
When choosing this type of siding, start with shape.. It can come in a square shape or a round shape that's known as scalloped siding.
Vinyl siding installation can be done two different ways. Some vinyl shingle siding is installed individually while others are installed in panels.
Vinyl shingles are much more affordable than their wood counterparts. They also offer the same protection against rot and decay as vinyl log siding.
Beaded Vinyl Siding
Beaded vinyl siding features details that other types don't. It's a variation of clapboard that adds a unique flair. Its most notable feature is the dip near the bottom of the panel. It creates a more distinct shadow effect that makes it stand out from other types.
If clapboard siding looks slightly plain, beaded vinyl siding may provide the variation you're looking for.
Board and Batten Vinyl Siding
You may know this type of vinyl siding better as "barn siding." It gets this name because it resembles the look of a barn.
This type is flexible because it can be installed vertically or horizontally, depending on your preference. It's a wider type of siding that isn't entirely vinyl. Usually, there is wood applied between the panels to give it that barn-like look.
Insulated Vinyl Siding
Your home can allow heat to escape through a process called thermal bridging. You can stop this by installing insulated vinyl siding.
This type doesn't differ much in look from any of the other styles mentioned here. The difference is hidden behind the exterior vinyl where polystyrene is attached. This creates a barrier of insulation that stops thermal bridging. Given the extra layer, material and installation costs will be higher than other types of vinyl siding.
Vinyl Siding Designs
Many homeowners like to mix and match their vinyl siding types to create a custom look for their home. Pairing different types of siding ensures that your home will stand out among the crowd.
Each type of siding can also have a texture added to it, creating the look of wood-grain.
You can also choose the colors that suit your home best. Vinyl siding can come in natural or bold colors. You can even have your vinyl painted if you do it right!
This material offers so much variety through its many types and design options.
Width Matters
No matter which type of vinyl you choose to go with, you need to make sure that you pick the right width.
The thickness can affect the cost of your vinyl. The thinner the vinyl, the less it will cost you. However, it's important to make sure that your vinyl is no less than 0.035 inches to meet ASTM standards, no matter the type.
Builder's grade vinyl is only 0.40mm thick and provides the lowest cost. Premium grade vinyl is usually about 0.55mm thick and will be more expensive.
There are also many options between these two thicknesses to choose from. Every type of vinyl siding offers thickness options.
Choose Your Favorite Types of Vinyl Siding
When it comes to decorating the exterior of your home, vinyl siding is affordable and customizable. There are many types of vinyl siding to choose from, so there's something for everyone.
Now that you know about the types, are you looking to have vinyl siding installed on your Nebraska home? Give us a call at 402-616-7304 for a free estimate.