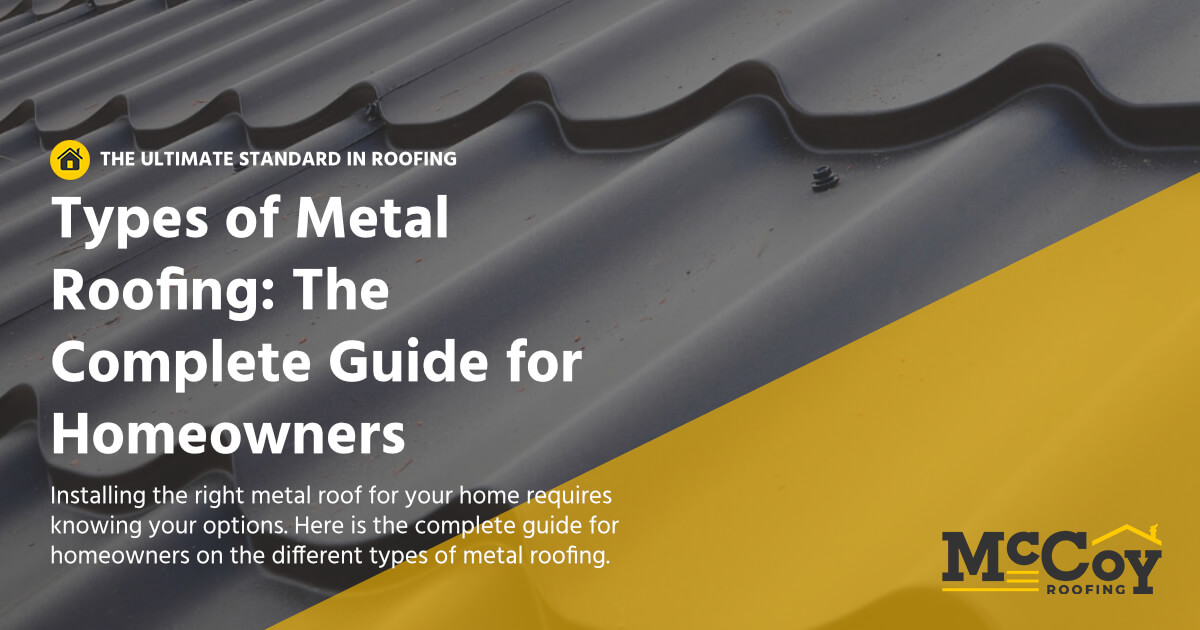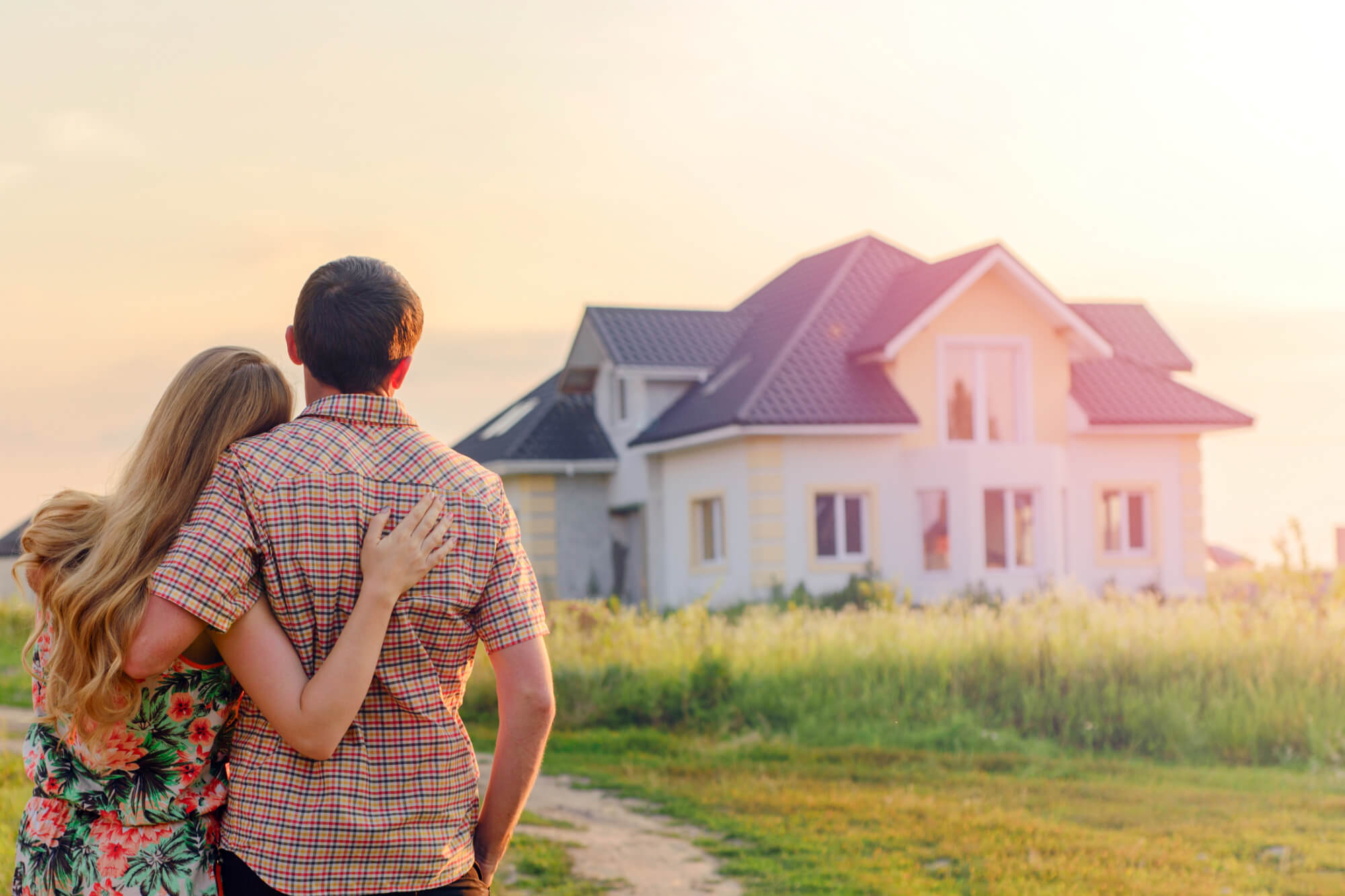 Types of Metal Roofing: The Complete Guide for Homeowners
Installing the right metal roof for your home requires knowing your options. Here is the complete guide for homeowners on the different types of metal roofing.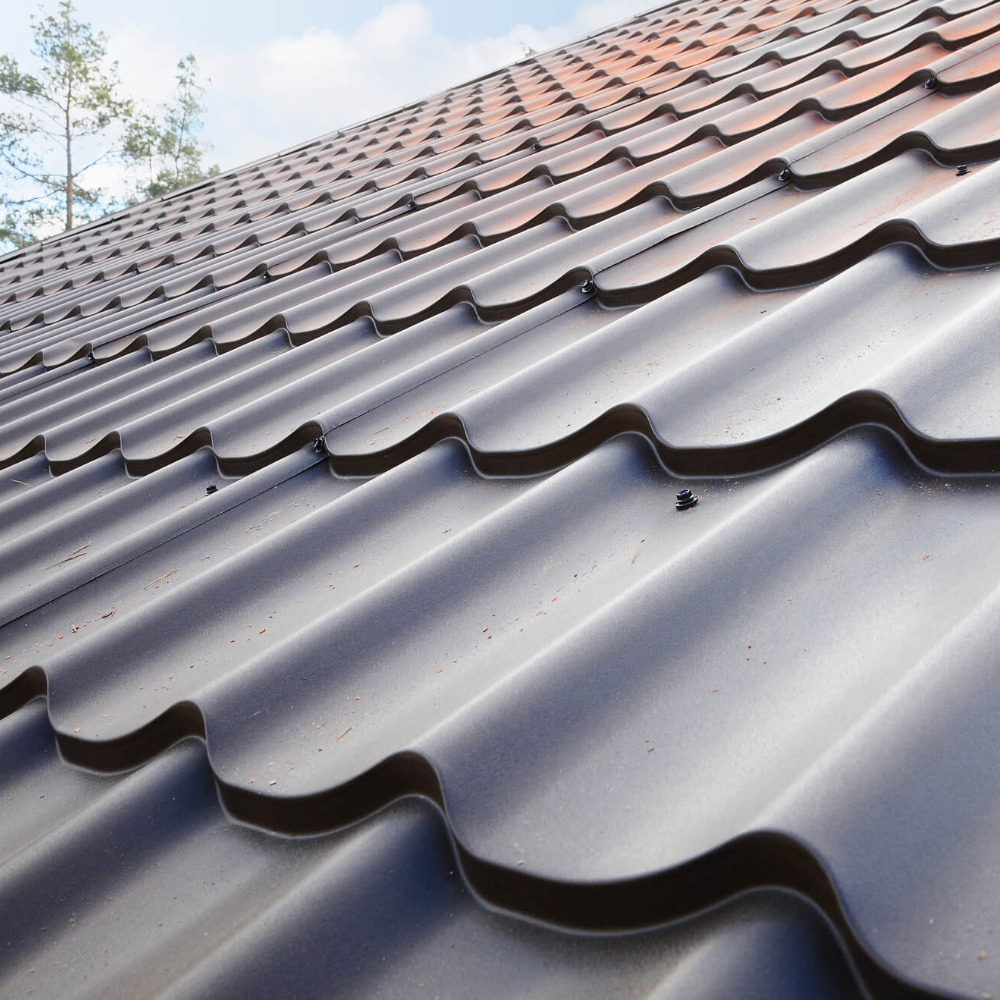 Did you know that there are different types of metal roofing? In fact, the options for metal roofing are so varied that it can be tough to know where to start. Choosing the right one could be the difference between having your roof replaced in 20 years or 50 years. But don't worry, we're here to help.
This guide will provide an overview of the different types of metal roofing available, as well as some tips on what to consider when making your selection. So whether you're in the market for a new metal roof or just curious about your options, read on!
The Types of Metal Roofing Available
When it comes to installing metal roofs, you have a couple of options. There are three main types of metal roofing that we're going to cover, Hidden Fastener Metal Roofing, Exposed Fastener Metal Roofing, and Stamped Metal Roofing.
Let's take a look at each one.
Hidden Fastener Metal Roof
Hidden fastener metal roofing is a type of roofing where the screws are hidden from view. This makes the roof more weather-tight and less likely to experience leaks over time. It's also a more aesthetically pleasing option, as the screws are not visible from below.
They are also resistant to aging and corrosion.
Metal roofs, in particular this one, are a wonderful choice for homeowners who want a long-lasting, attractive roof that will last for years. "Standing seam" is another term for this style of metal roofing.
Exposed Fastener Metal Roof
Exposed fastener metal roofing is a type where the screws are visible from below. They provide a nice, clean look and are known to be very durable for your money.
This type of metal roofing offers great value and durability. However, they are not resistant to aging like the hidden fastener roofing. These are designed to be sealed with a washer and fasten through the panels themselves.
If you're looking for something that looks good and will hold up over the long haul, this may be the right choice for you.
Stamped Metal Roof
With stamped metal roofing, the panels are stamped with grooves in order to create an authentic design. These are often designed to mimic other types of roofs, such as clay or concrete tiles, wood shake, or slate.
This is going to be your most cost-effective metal roofing, but can be less resistant to bad weather in the long run.
It's a newer type of metal roofing and comes with many colors and design options.
Metal Roofing Styles and Materials
Now that you know the types of metal roofing, let's talk about the styles and different roofing materials used in metal roofs. Let's start with the types of roofing materials.
Roofing Materials
When it comes to the types of metal roofing materials, your options encompass whatever you can imagine. In reality, there are dozens of metals that could be used in a roofing application.
Steel Roofing: Steel is one of the most commonly used metals for roofs today and is both affordable and durable. Unfortunately, these aren't always available in a color other than silver or gold.
Aluminum Roofing: Aluminum offers weather resistance as well as an impressive lifespan that's nearly twice as long as steel roofs! They also offer excellent durability that will remain strong against the test of time even after prolonged exposure to harsh environments such as rain and snowfall.
Copper Roofing: Over time, copper develops a blue-green or brown patina, giving your roof a unique and attractive appearance. The layer also gives it anti-rusting properties, making it safe to use in coastal locations.
Zinc Roofing: Zinc, like copper, will patina with time, giving your roof a unique look. The lovely blue or gray patina also serves as an anti-corrosive barrier. As a result, if you reside near the beach, this material is an appealing option.
Tin Roofing: Tin is one of the most popular metals for roofs over 100 years ago, but it is virtually obsolete today when talking about roofing for residential homes.
Now that you know what type of metal roofing material you'd like to use, let's talk about roofing styles.
Roofing Styles
Metal roofing can be styled in many beautiful and unique ways. Depending on the materials, you'll have quite a few options. These include:
Slate
Shingles
Tile
Stone shake
Each of these styles gives your home a unique look that will last for years to come.
Benefits of Metal Roofing
Now you know the different types of metal roofing available. But is metal roofing right for your home? There are tons of benefits, including:
Long Lifespan
Roofs made of metal have a lifespan of up to 70 years, depending on the material. Asphalt shingles have an expected life span of approximately 12-20 years.
Durability
Some metal roofs can withstand extremely high wind gusts. They do not corrode or crack and are impact-resistant if installed correctly.
Low Maintenance
The inherent practicality of metal roofs makes them an ideal choice for many applications, including residential and commercial structures. Metal roofs don't require the same amount of upkeep as other roofing materials do, although they should be checked on a regular basis.
Cost-Effective
If you're worried about your metal roof budget, don't be! Metal roofing is cost-effective and will save you money in the long run. With an additional 30-50 extra years of life, you'll be saving thousands.
Aesthetically Pleasing
Metal roofs come in a variety of styles such as slate, shingles, tile, and stone shake. This means they are available in multiple colors to fit any style of home decor perfectly.
Resistance to Fire
When installed correctly, metal roofs will resist fire damage better than asphalt and other roofing options.
Call Your Local Roof Installation Company
Metal roofing is the most durable and long-lasting type of roofing material on the market today. If you're tired of having to replace your shingles or tiles every few years, metal roofs are a great option for you!
When choosing between the different types of metal roofing, they all have their advantages, so it's best to speak with an expert before deciding.
They can last up to 70 years if installed correctly, which means fewer maintenance costs in the future. But don't just take our word for it; talk with an expert at McCoy Roofing at 402-616-7304!