Residential Roofing with Integrity
Your home is important to you. Here at McCoy Roofing, integrity means a job done right even when no one is looking. We value trust, honesty and hard work. That's why McCoy Roofing promises quality work you can trust. Gain peace of mind knowing that your home is in good hands.
When you work with McCoy, we will provide you with:
A solution that works with your budget
Suggestions for color and style to give your home or business curb appeal
Assistance in talking with your insurance company
A time frame to complete the job
A no-obligation estimate
The Insurance Process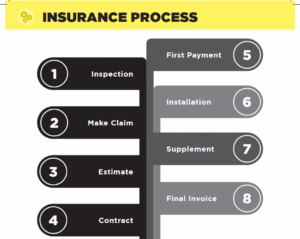 One of the headaches of home repair is dealing with insurance. We realize this is a pain point for customers, that's why we take care of it for you! We've been dealing with most insurance providers for over 10 years! Therefore, we consider insurance claims to be one of our specialties. We are happy to walk you through our easy to understand 8-step insurance process.
We are happy to walk you through the entire process from determining if a claim should be made, making the claim, meeting your insurance adjuster, receiving a settlement, and starting the construction process.
We undertake all the hard work to shift the burden off you and make your roofing or siding repairs as simple and painless as possible for you.
When you work with McCoy Roofing, you get:
A hand-selected, highly trained, and carefully screened service representative that will provide the highest levels of service and care for your home or business
A comprehensive inspection of your roof, utilizing state-of-art assessment technology
An in-house insurance claim specialist that will ensure nothing is missed in your insurance
A simple, easy to understand, no obligation estimate and professional consultation
Convenient and sensitive scheduling that meets the demands of your schedule
Precise standards for service crews: appropriate insurance, equipment, and proactive customer communication
A dedicated Project Manager that will walk you through our 5-Step Installation Process, plan, supervise, and ensure successful completion and 100% customer satisfaction
Project planning and execution that protects and preserves your yard, landscaping, and infrastructure
A comprehensive 2-Year Customer First Warranty
I couldn't be more pleased with McCoy Roofing & Siding! They agreed to meet our insurance adjuster and took care of the whole project. The workmanship was excellent & highly professional. The customer service from start to finish was amazing! I would highly recommend McCoy Roofing & Siding to anyone – Katelyn Goff
The McCoy Installation Process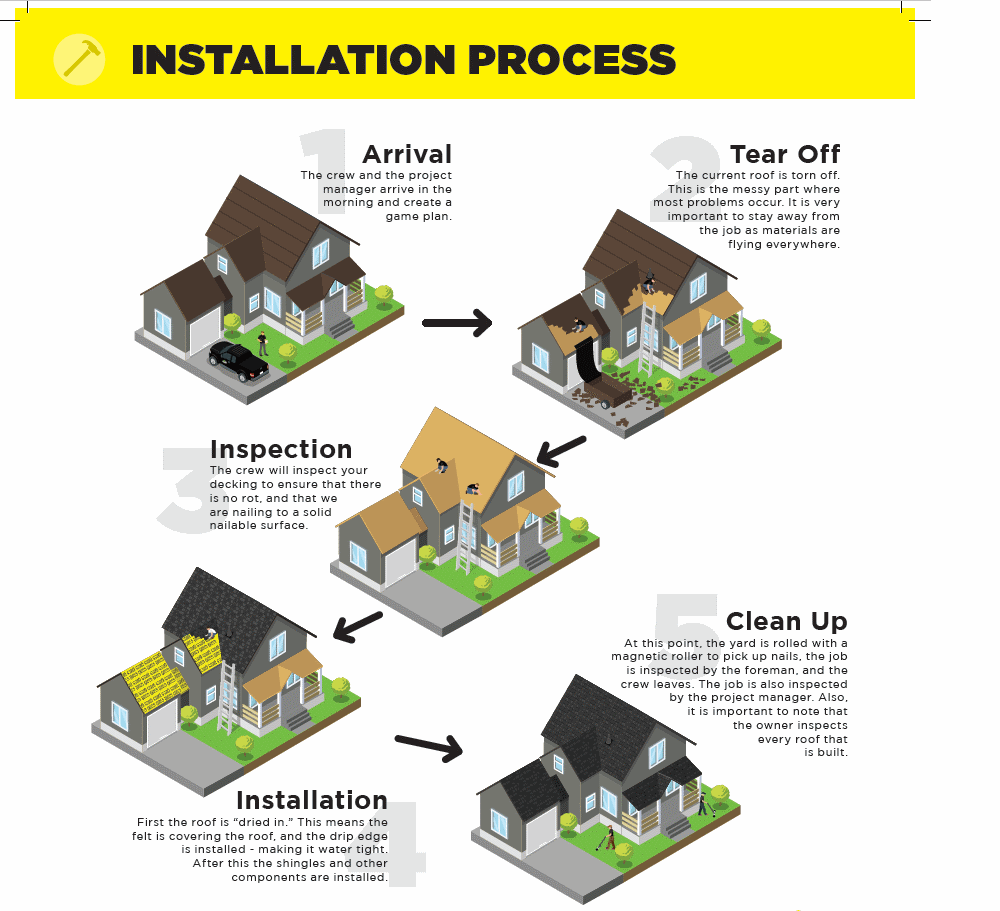 Our process is painless. Give us a call at (402) 616-7304, and we will send an expert out to give you a thorough and honest assessment to determine what sort of work needs to be done, free of charge.