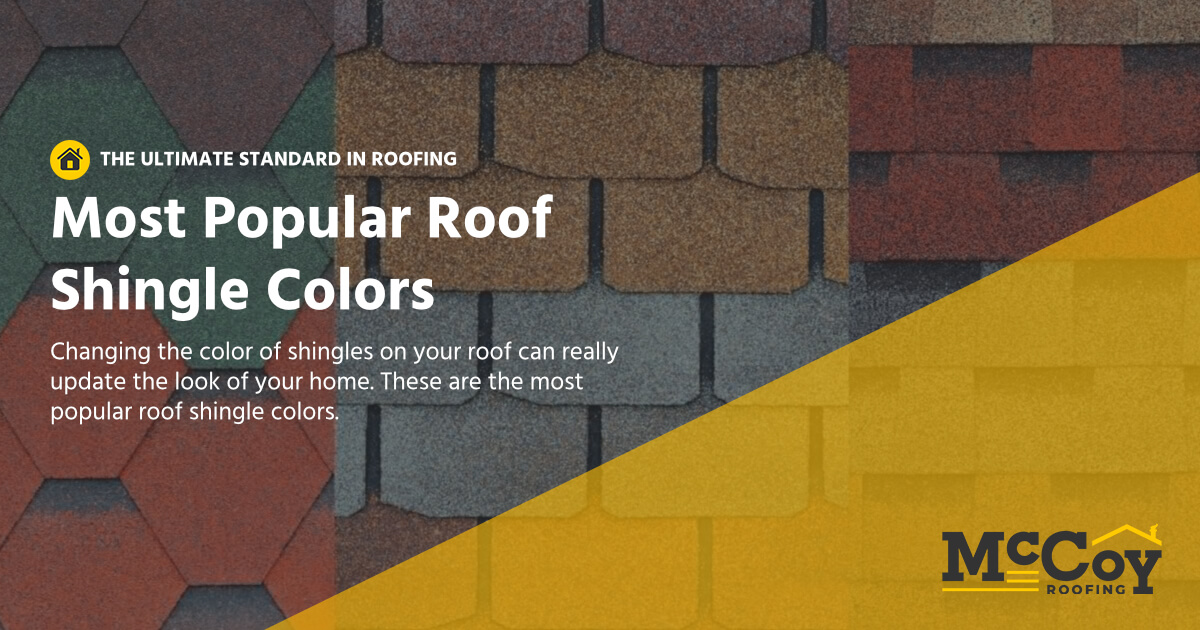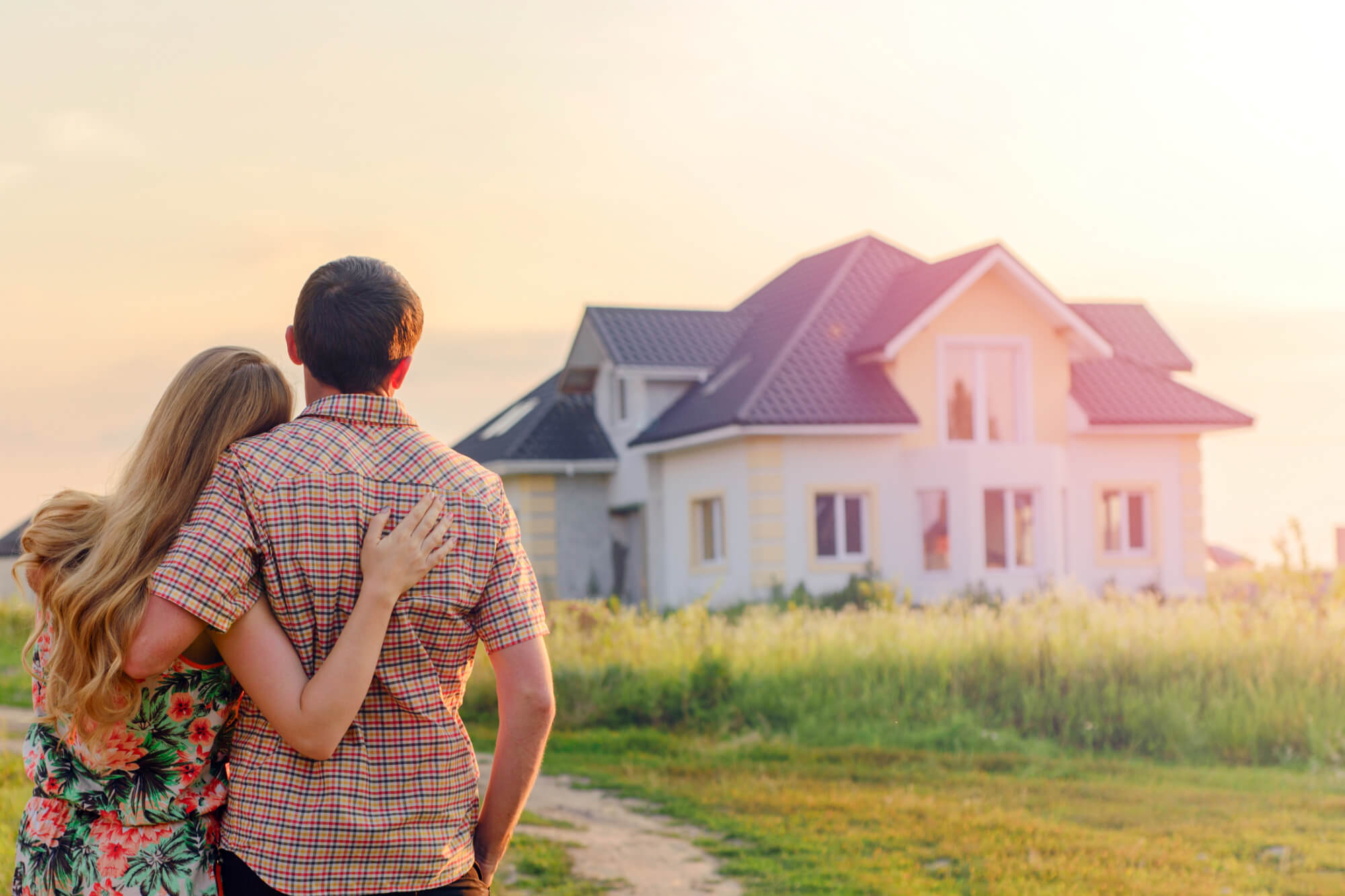 Most Popular Roof Shingle Colors
Changing the color of shingles on your roof can really update the look of your home. These are the most popular roof shingle colors.
What is the most popular color for roof shingles??
Don't know? Well, you're in the right place. Read on to find out.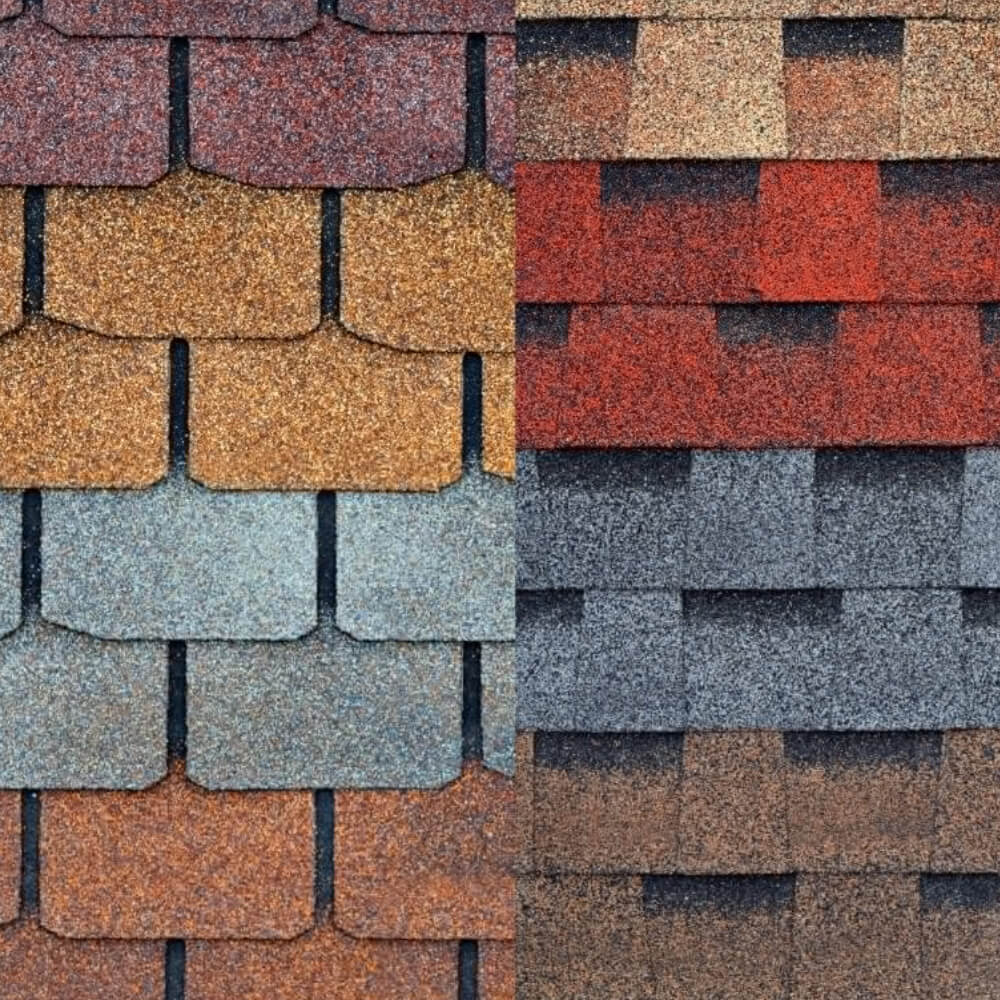 With home renovations continuing to surge in popularity, many homeowners choose to update the exterior and boost curb appeal. Changing the color of your roof shingles is one of the best ways to change the look of your home.
But choosing the right color isn't just about aesthetics. It can also affect the temperature of your home's interior.
Find out the most popular roof shingle colors here.
The Most Popular Roof Shingle Colors
Choosing the color of shingles for your roof is probably a much more significant decision than you may think.. If you make a mistake with the shingle color, you can't simply replace them with a snap of your fingers.
Before making such a big decision, let's look at some of the most popular roof shingle colors and styles.
Green Hues
A green shingle roof boasts an unusual yet inviting aesthetic and will make yours the most unique house on the block. A green roof is suitable for many times of homes, from farmhouses to cabins. You can choose from a variety of green hues, including forest green, lime green, teal, and turquoise.
Blue Hues
Blue shingle roofs make a splash among homeowners looking for a unique look. Blue hues include denim, navy, sky, and blue-green. Navy and denim blues are ideal for cooler climates, while sky blue suits warmer climates such as those in Florida and Louisiana.
Off-White Hues
Off-white hues are light and bright options for homeowners in warmer climates. They help reflect the light into the sky and away from home. As for aesthetics, they provide a simplistic, airy design that complements most siding colors.
Light Brown Hues
Light brown hues such as sand, taupe, and desert offer a more traditional look. Lighter brown shingles attract less attention than dark colors do and have a rustic look that is very popular in many regions of America. Consider a light sandy beige color if you live close to the beach.
Dark Brown Hues
Dark brown hues are trending as popular shingle colors. They come in shades ranging from dark chocolate and autumnal brown, to tree bark and weathered wood. If your home has two or more stories, consider a darker brown to help balance the height of your home.
How to Pick a Roof Shingle Color
The wrong shingle color can make your home look unappealing and clash with your brick or siding. On the other hand, the right shingle color will boost curb appeal, provide timeless aesthetics, and ensure you get the most out of your investment. Discover the most popular roof shingle colors people are choosing today.
When choosing your roof shingle color, consider:
Architectural Style
Color Contrast
Pattern Contrast
Size of the House
Environment
Climate
While roof shingle color affects the aesthetic of a home, it also impacts the energy and temperature of your home.
Light-colored roof shingles tend to absorb less heat from the sun. This is ideal for homes in warmer climates where you want to keep your home cooler. It is also more energy-efficient as you won't need to keep the AC on to keep your home cool.
Dark-colored roof shingles release heat faster, which is great for homes in cooler climates where snow piles up on roofs. The heat is then transferred to the room directly below, like the attic or an upstairs bedroom. Black shingles can also melt snow faster, another significant advantage for people living in cooler Climates.
The Best Color Combinations for Your Shingles and Siding
The best way to choose a roof shingle color is by picking one that accents your siding. As a rule of thumb, the more prominent your roof is, the more important it is to complement your siding and accent colors with it.
Beige Siding
Beige siding or any off-white hue is best complemented with a dark shingle roof. The contrast between light and dark is timeless and aesthetically pleasing. Consider opting for a darker brown for richer tones that will contrast nicely with your lighter siding.
Blue Siding
Take a short drive down any suburban street and you're bound to find a house with blue siding. It's popular for a very good reason.
The good news is that you have plenty of options for roof colors,whether you have light or dark blue siding, you can't go wrong with a grey, black, or brown roof.
Brown Siding
Brown siding is another popular choice among homeowners for its earthy, natural look. It's most popular in Southwestern-style houses.
Darker brown siding works well with a dark blue or dark grey roof. Light grey siding tends to work best when paired with a darker brown to offset the light.
Red Siding
Red siding is a traditional exterior choice and evokes a sense of warmth and a certain rustic aestheticRed siding homes are popular in more rural areas.
Darker roof colors tend to suit red siding homes better than lighter colors. Deep browns, grays, and even blacks often pair well with the red.
White Siding
White siding is a universally popular color for homes. There's a crisp, cleanliness to it that draws people in.
As you probably already know, white siding gives you dozens of options for roof colors. Depending on the style of your home, you can choose anything from blue to green to gray.
Natural Wood Siding
Natural wood siding is one of the most affordable, sustainable options. With wood siding, you'll want to choose a roof color that blends into its surroundings. Dark gray or black will deliver an ultra-modern and sleek look to any home.
Update Your Home With the Most Popular Shingle Style and Color
Choosing the right roof shingle color for your home will bolster your curb appeal and improve energy efficiency. We can help you make the choice from among the most popular roof shingle colors available today.
At McCoy Roofing, we offer commercial and residential roofing installation and repairs to clients in Omaha, NE, Des Moines, IA, Lincoln, NE, and beyond. We will work with you to provide a solution that fits your budget. We can also offer suggestions on what color would work best for roof shingles on your home.
When you're ready to upgrade your roof shingles, give us a call at 402-616-7304.