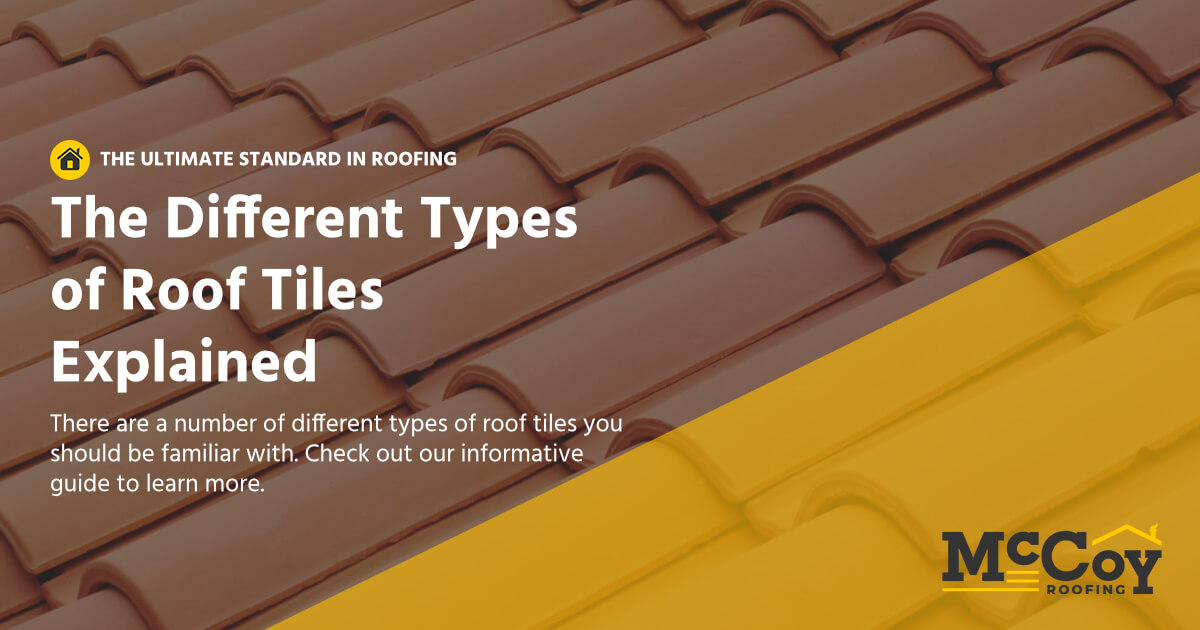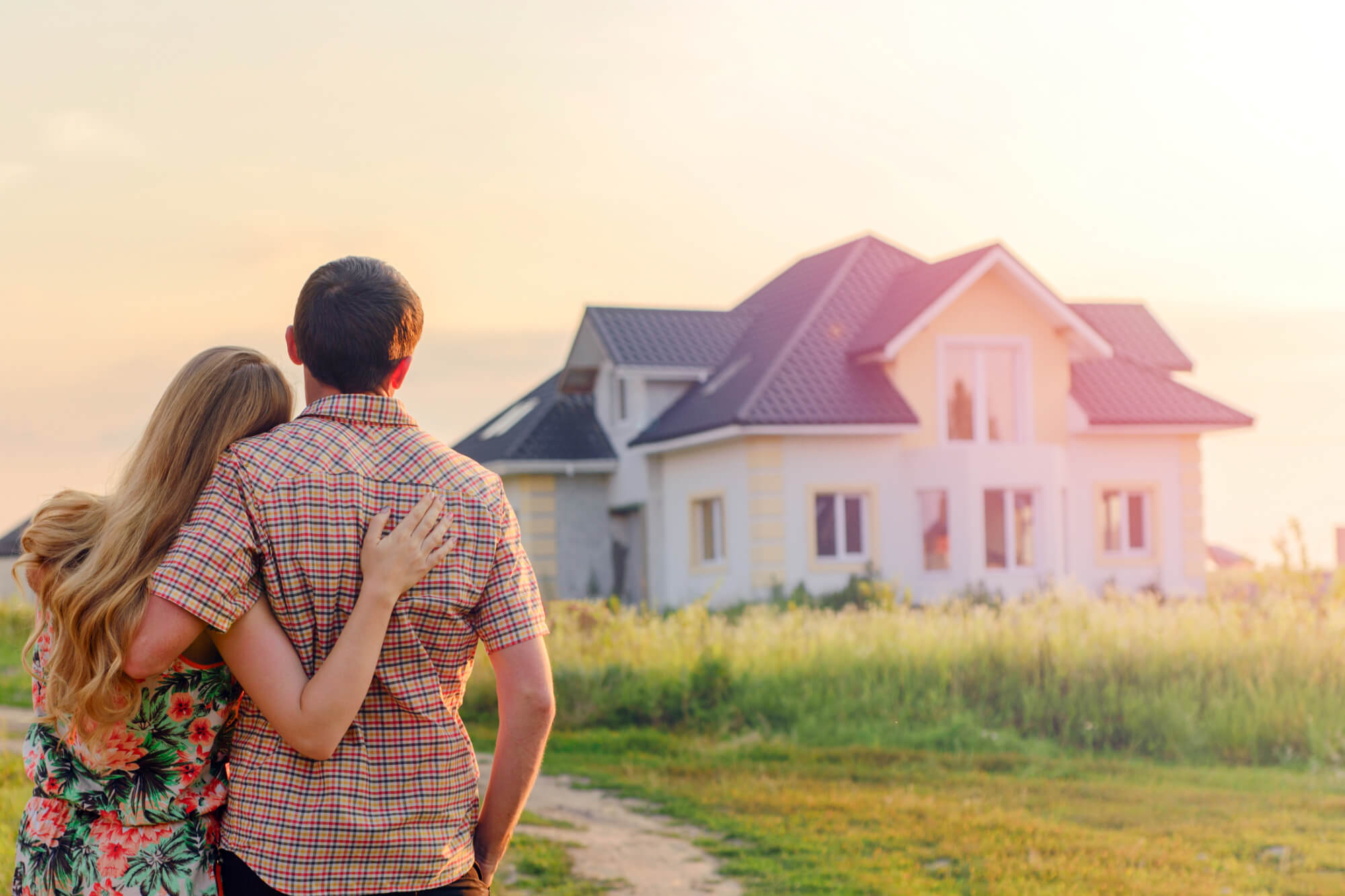 The Different Types of Roof Tiles Explained
There are a number of different types of roof tiles you should be familiar with. Check out our informative guide to learn more.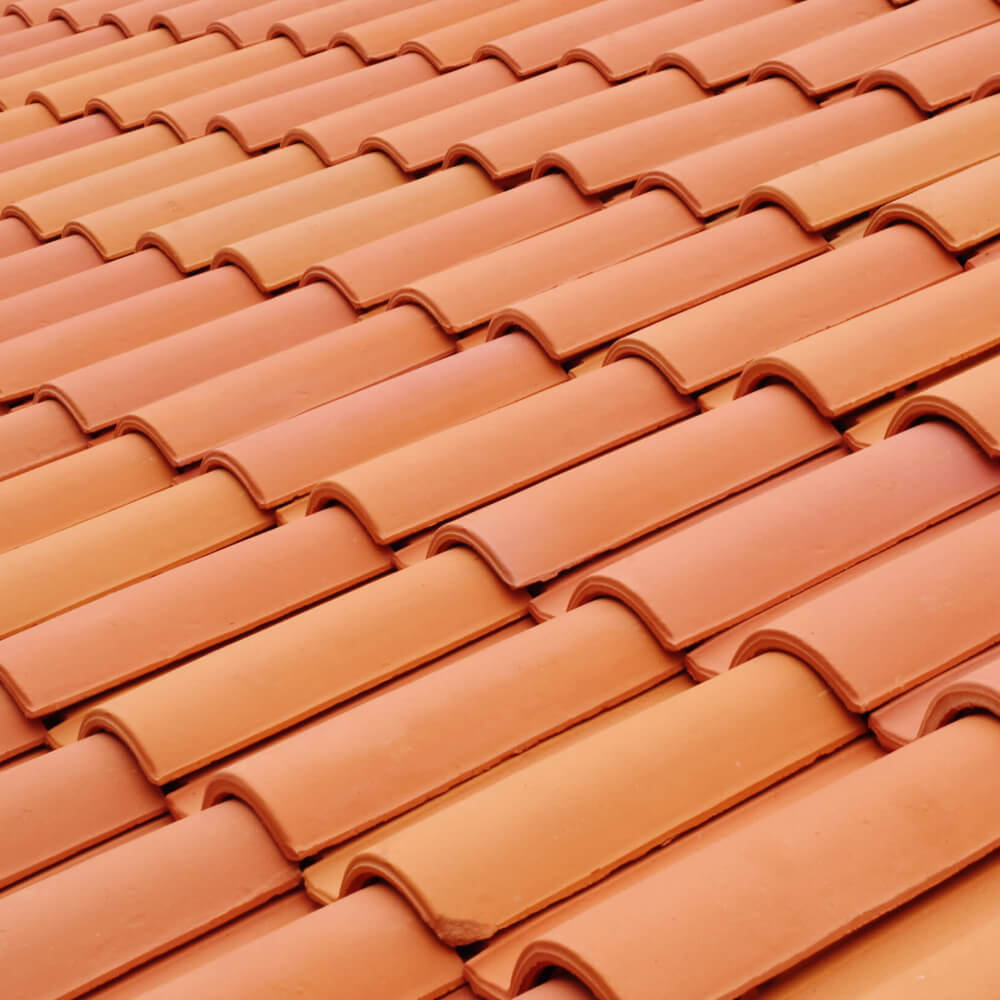 Is there any way to get around replacing a roof every 20-25 years? Yes!
Tile roofs can last (depending on the types of roof tiles) between 50-100 years, or more! Roof innovations have come a long way since the dawn of human structures. Some things, though, are as old as time and keep going strong, like slate roofs.
So what's the best roofing material for your house? You're the best judge, but let us help you on your journey to finding the best tile for your home.
Keep reading to find out more!
The Skinny on Types of Roof Tiles
Roof tiles come in all shapes, sizes, colors, and materials. If you want a tile that lasts for the lifetime of the home itself, you'll have to choose well. Depending on the location of your home and the kinds of weather it will encounter, you may never have to replace a roof again.
What kinds of materials are we talking about? Are any natural and ecological? Here's a quick look:
Metal

DaVinci

Concrete

Stone

Copper

Composite

Ceramic
Each has its own benefits and drawbacks. Some, while not lasting forever, like slate, are easily maintained or repaired in case of damage, and at a fraction of the cost.
Let's get above it all and take an overview of the different kinds of tiles you'll encounter
Metal Roof Tiles

Metal roof tiles may evoke the thought of corrugated roofing on shanty towns and remote waystations, but don't let this fool you. Chances are you've been looking at a variety of metal roof tiles and didn't even know it. Some are designed to look like terracotta (clay) tiles or even asphalt shingles.
With today's innovations in alloy and coatings, these roofs will be cost-effective and attractive, with the added benefit of being long-lasting. Of course, corrosion and damage can always deform metals.
DaVinci Roof Tiles

Also called polymeric or polymer-sand, DaVinci roofing is made of a combination of sand and polymers, creating a beautiful, colorfast, and durable roofing material.
This material is taking the roofing world by storm with its durability in all conditions and temperatures. They are even resistant to being a medium for molds and other biologicals because of their low moisture absorption rate.
They don't easily deform or crack, making them ideal for withstanding Nebraska's occasional damaging hail storms.
Concrete Roof Tiles
Concrete tiles are a great medium for roofing because they get stronger as they season. They are, however, quite porous and retain about 16% water. This makes them vulnerable to biological build up like moss and mold.
For high-moisture areas, glazed concrete is best. Regardless, it is also prone to cracking when walked on too often or dropped. And, when replacing concrete tiles, underlayment must also be replaced.
Fortunately, concrete can be shaped and molded in almost any shape you prefer, making it extremely versatile. Concrete tiles aren't great when it comes to colorfastness, but glazed tiles do hold color better than unglazed tiles.
Slate Roof Tiles

Slate tiles have been the premier tile in roofing for ages. Here are a few reasons why slate is a premium option.
Durability

Fade resistance

Longevity

Ease of maintenance

Versatility of shape
Slate has been known to last from 75 to 100 years on modern homes, but there are many ancient buildings with slate roofs that are much older. While you might only have to replace the odd cracked tile every few decades or so, you'll probably have to replace the roof deck or trusses before you would have to do major roof replacements.
For this reason and more, slate has been the reigning king of roof tiles for centuries, along with terracotta or clay tiles. The expense of installing slate tends to be higher than most other types of roofing, however. Craftsmen need to shape each tile by hand and carefully install each individual tile.
Copper Roof Tiles

Copper tiles differ from other metallic roofing applications. While delicate, copper tiles are extremely beautiful and shine brilliantly when initially installed. While they season, they will darken, showing the beautiful turquoise-green patina of aged copper.
Additionally, they can last a hundred or more years. While they are thinner and softer than most other materials, they will definitely keep a weather-proof and beautiful addition to your home.
The catch is that copper is expensive. Tiling applications have reduced the amount of material used compared to copper sheeting, but it's still quite costly.
Composite Roof Tiles

The composite tile is similar to the metal roof tile, except this tile has an acrylic layer and a stone or gravel layer. These look much more like an asphalt roof shingle than other types of tiles. If you didn't want to have the odd-house-out compared to your neighbors, this might be your option.
Long-lasting and durable, they can also form many shapes, like metal, clay, or concrete tiles do. Because they're non-porous, these tiles offer superior mold and mildew protection. The gravel topping, however, will cause buildup and will need occasional cleanings, similar to a concrete or clay roof.
Clay Roof Tiles

Finally, we get to clay or terracotta roofing. Clay roofing has been a staple for centuries in areas where slate hasn't been available. They're excellent in high-salt areas, which has typically been a problem for many other types of roof materials, especially metals like copper or steel.
While it is brittle, it's easy to replace. A variety of colors are available as well as an increasing array of shapes and patterns to choose from. The classic terracotta roof suits almost every home.
As with slate, given proper care and maintenance, your tiles may last longer than your home, or you!
Coming Down From the Roof
The time has come to get off the roof and make some decisions. Hopefully, this guide has provided the useful information you need to make an informed decision.
Sometimes roof tiles get a bad reputation for weight or cost. However, over the lifetime of the roof, it's much cheaper and usually more energy-efficient than other roofing types.
If you choose wisely, you may have a partner for life keeping you dry and safe.
Are you interested in one of these roof options, but not sure if it is a good fit? Call us at 402-616-7304 and let us help you make the right decision for your home.