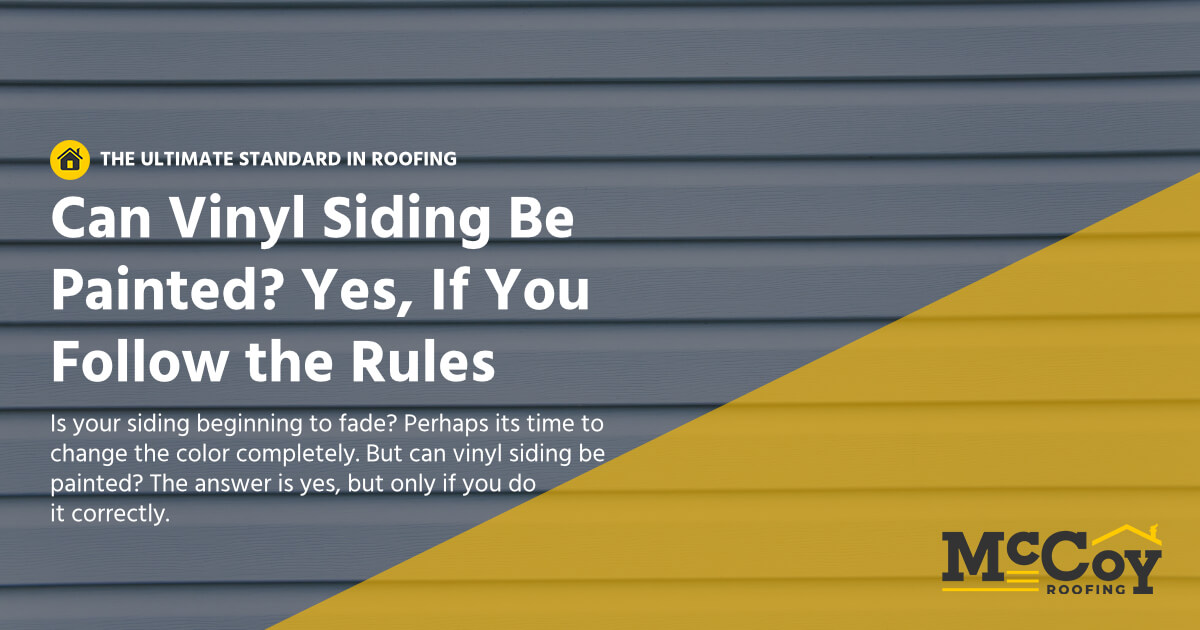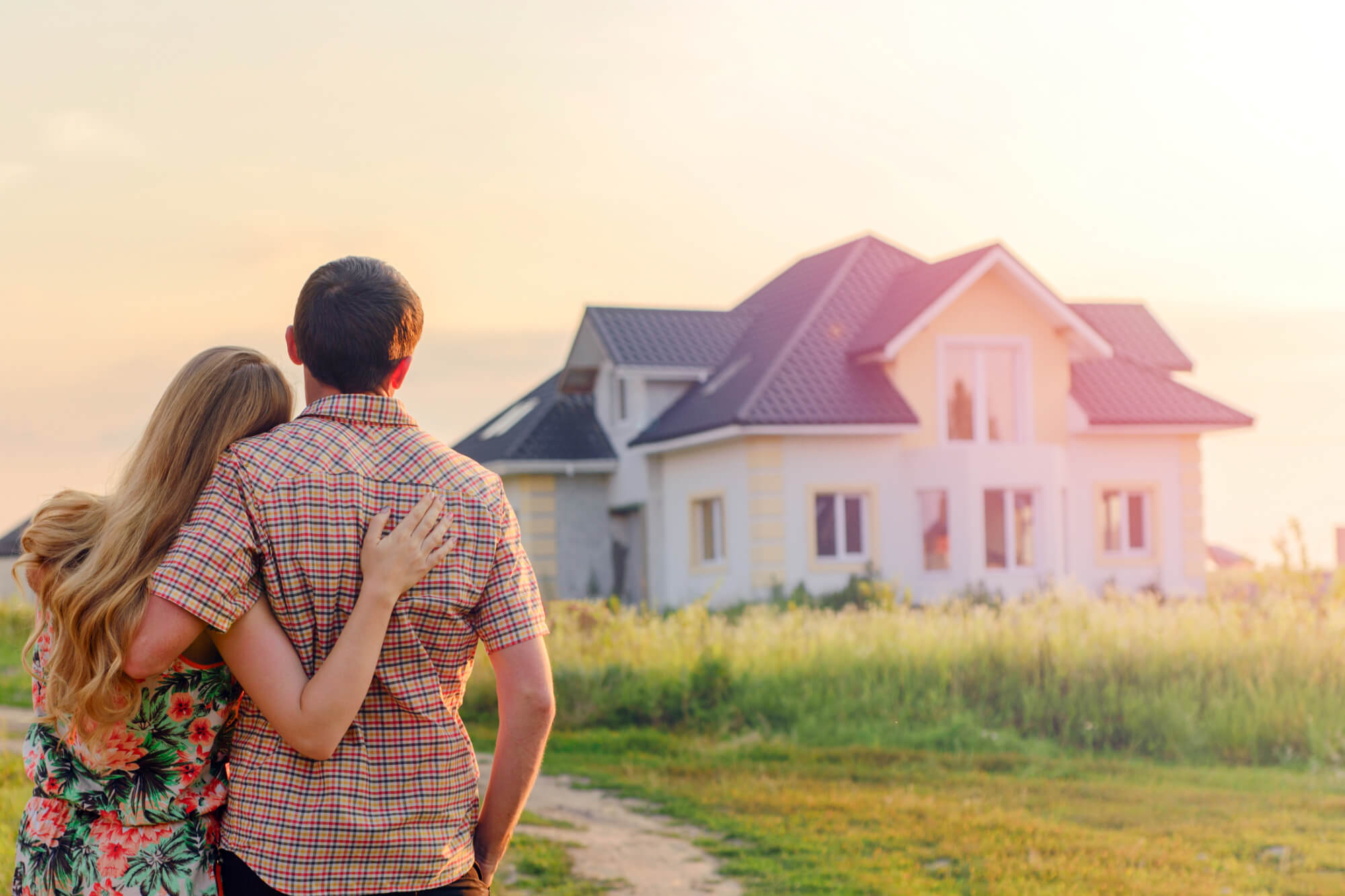 Can Vinyl Siding Be Painted? Yes, If You Follow the Rules
Is your siding beginning to fade? Perhaps its time to change the color completely. But can vinyl siding be painted? The answer is yes, but only if you do it correctly.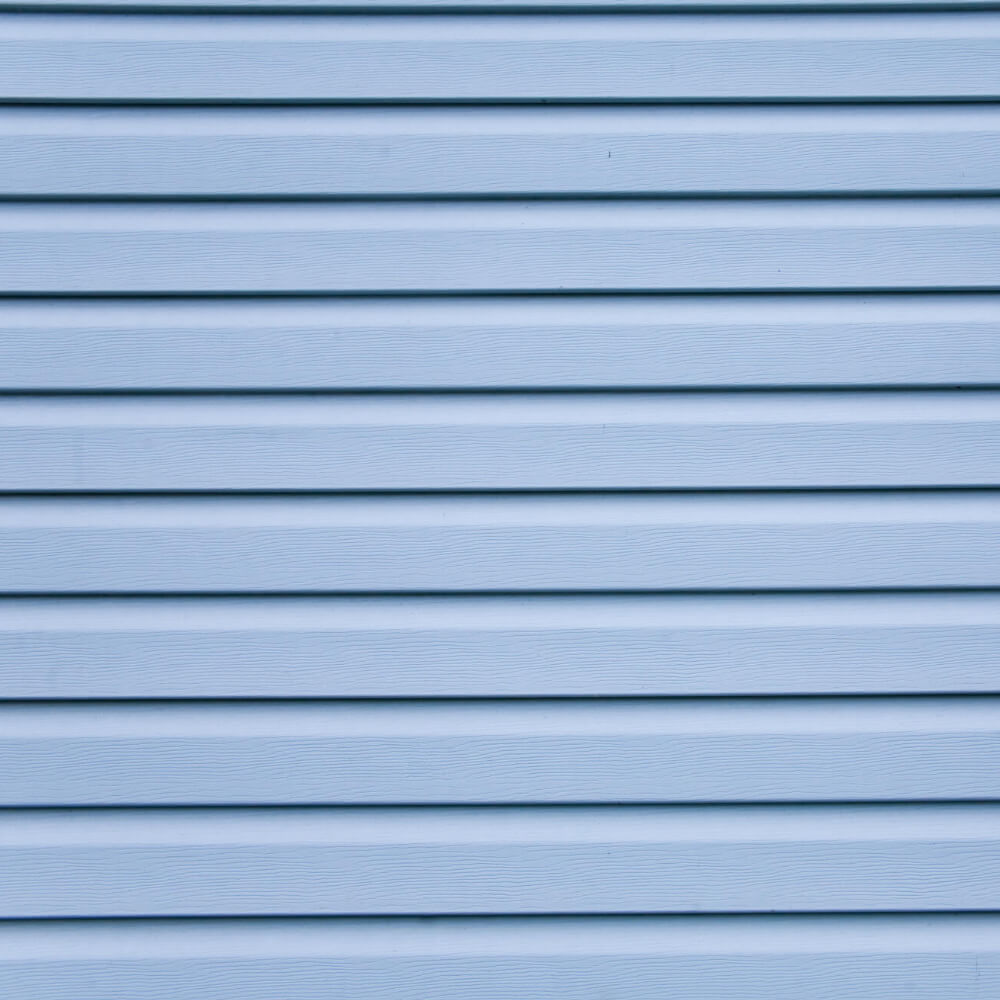 Vinyl siding is one of the most durable, low-maintenance options for covering a home you can find.
There's no need to paint it every few years like you might with wood siding. As far as maintenance goes, if you pressure wash it every two years, you're done!
That's a huge benefit if you're happy with everything about your vinyl siding, including its color!
Are you one of the people wondering if vinyl siding be painted? Well, we have some great news for you too!
You can absolutely paint vinyl siding! But before you grab a brush or pick a new color, first read the rules.
Do Some Prep Work
Like most home improvement projects, when you paint vinyl siding, you need to spend time preparing the surface. That means using a pressure washer!
If you've done routine maintenance, you shouldn't need more than a single pass with a pressure washer. If you see moss, mold, or other stubborn debris after the first wash, consider a second wash. Always use a cleaning solution designed for specific vinyl siding.
Don't forget to rinse well. Leftover residue from cleaning solutions prevents paint from adhering to your spotless vinyl surface.
Once it's clean, you should allow the siding to dry for a day or two. When you pressure wash, water often collects in the seams. Since water and vinyl paint don't mix, you shouldn't paint until the siding dries completely.
Speaking of paint, make sure you buy one that's manufactured for use on vinyl siding.
Use the Right Paint
Before you paint, here's a short word on primer. If you have newer siding, you shouldn't need a primer. If you notice a chalky surface (common on old siding), ask a vinyl siding specialist for their professional recommendation(s).
Now, onto selecting paint! You can't use just any old paint on vinyl siding. It's a mistake that novice DIYers often make, since the wrong paint simply won't adhere to your vinyl surface. Premium paint manufacturers offer several options for vinyl siding paint. If you buy your paint from a big-box home improvement store, read the paint can's label thoroughly. Paint formulated for vinyl siding usually contains a blend of acrylic and urethane.
Why concern yourself with buying the right paint?
Keep in mind, vinyl expands based on weather. If you apply the wrong type of paint, you risk using paint that won't expand with the vinyl. The result may leave you with cracking or peeling paint!
Premium paints give excellent performance, to the extent that many manufacturers offer long-term warranties. You can take advantage of your warranty, providing you follow the instructions on the label.
When you buy paint, keep in mind that you shouldn't need more than two coats to completely cover a surface and ensure long-term durability.
What About Color Choices?
If you've heard debates about painting vinyl siding, you've also likely heard the arguments about which colors work best. Until recently, the standard on painting was sticking to the same shade when covering the previous color. You could also get away with using lighter shade, however.
What a disappointment it must be, for the homeowner who wanted to update their white siding by making the bold statement of farmhouse red!
It's all about thermal expansion, as well as the way vinyl behaves when it gets hot. When exposed to high temperatures, vinyl expands and contracts. Vinyl siding, over time, can develop peeling and cracking due to thermal expansion.
If you apply a dark color over a lighter-colored siding and it cracks, you end up with an unsightly mess. Imagine the example of farmhouse red, with old white paint peeking out from beneath the cracks.
If your heart is set on something other than a neutral white or beige, we have some good news! You can find premium paint that not only comes in a selection of darker colors, but also comes with an excellent performance rating.
You might not find that ideal "farmhouse red", but you'll still find a wide array of blues, greens, greys, and browns.
How Can Vinyl Siding Be Painted?
You may consider yourself an expert painter, but before you gather your brush and roller, make sure you choose the ideal way to apply paint. Vinyl isn't like the wood siding in your interiors.
Most factory-made vinyl siding has a low-gloss finish. You can also buy vinyl with a grainy pattern, designed to mimic wood. If you use a brush or roller, you'll end up having distinguishable marks.
Spray painting is the most highly recommended method! It doesn't take nearly as long as rolling, and you end up with a finish that closely resembles what came from the factory. If you decide to go with spray painting (which we strongly advise), you'll need to prep the entire exterior of your house. Use plastic to cover windows, doors, and downspouts. Cover bushes and any hardscaping close to the house with tarps.
Most home improvement stores offer airless paint sprayers, which are available to rent. Pay attention to the size of the spray tip you use—you should find the size on the paint can.
Weather is also essential, which we'll discuss next.
Ideal Painting Weather
You won't see many people painting on a rainy day, but what about a hot, sunny day? Avoiding the rain makes sense, but you'll also want to avoid the sun.
If possible, hold off on painting until you have a cool, overcast day. That way, your paint stands a better chance of adhering properly to the vinyl. It will also do a better job of drying completely.
If you must paint on a sunny day, paint the shaded-side of your home first. Direct sunlight and vinyl paint don't mix well together.
More Questions about Vinyl Siding?
If you're a DIY buff, you'd be happy to know that vinyl siding be painted, right?
Prep the house, choose the right paint, use a sprayer, and wait for the ideal weather. If you follow those rules, you're all set for a successful painting project.
If you have any other questions about vinyl siding, or are considering replacing instead of painting, call us at 402-616-7304 today. We not only install siding, but also offer free estimates!